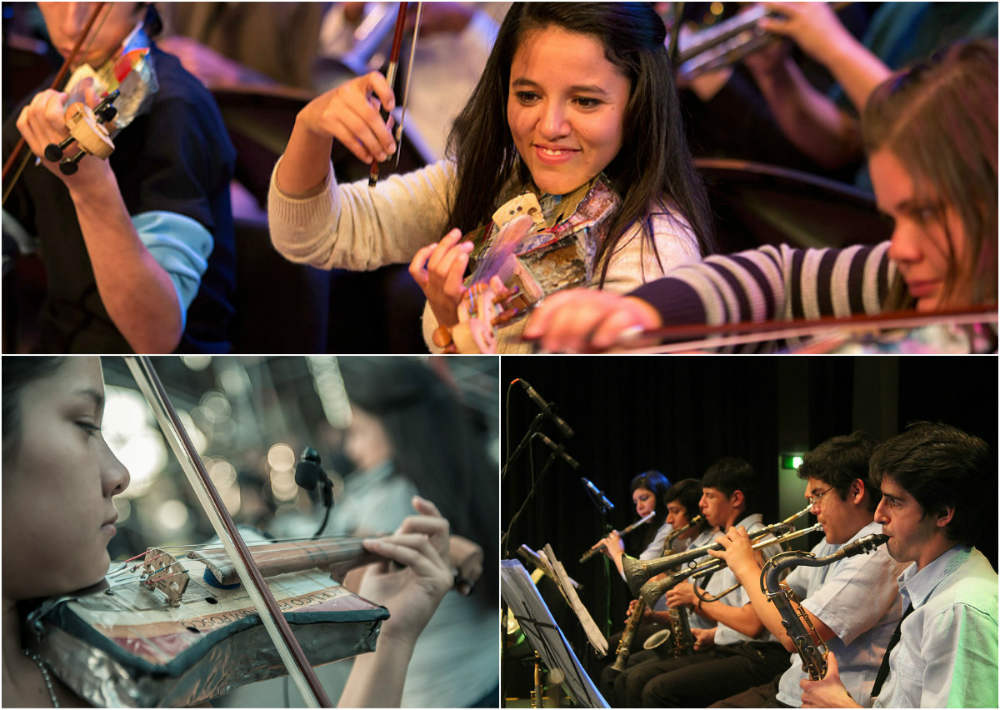 The Recycled Orchestra of Cateura is a group of youth musicians from Paraguay who play instruments made from rubbish salvaged from a landfill.
Their instruments include a violin made out of a paint can and a drainpipe saxophone. Over recent years, they have also benefited from the intervention of the Vancouver-based charity Instruments Beyond Borders, which has worked to locate unused instruments and ship them to Paraguay for the orchestra to use.
The orchestra came to prominence thanks to a 2012 video released on Youtube to raise money for the Landfill Harmonic documentary. Its members come from a small community on the outskirts of Asuncion, next to the Cateura landfill site. Most of the 20,000 residents work as rubbish pickers at Cateura, which receives a thousand tons of waste every day.
The Recycled Orchestra was founded a decade ago by Favio Chavez, who conducts the orchestra at its performances. Since then, it has toured with bands like Metallica and played for the Queen of Spain. The orchestra also made an appearance at the 2015 SXSW music festival in Texas. Its repertoire includes classical, folk and Latin American music.
The film Landfill Harmonic tells the orchestra's story. You can find out more about it on its website.