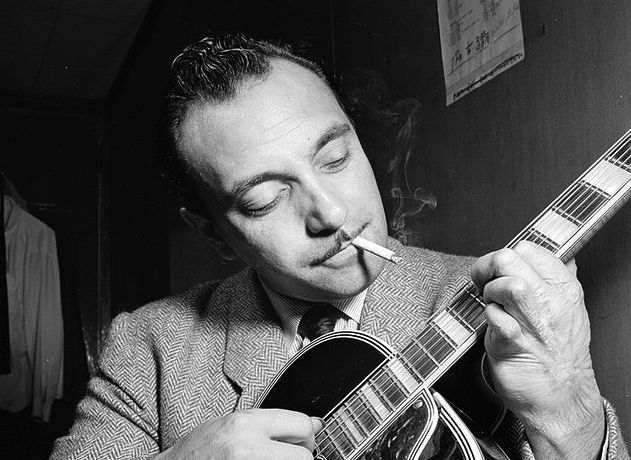 Jazz of the 1930s and 1940s were the stuff of legends. Duke Ellington, Miles Davis, Buddy Rich, Louis Armstrong, and Ella Fitzgerald all made jazz music part of the American culture in that time period, for both their instrumentation as well as their songwriting prowess. Django Reinhardt has been left out of many of the more mainstream anthologies of great jazz performers in that time period, until now. Guitar is not an instrument characterized heavily in jazz music, with prominence mostly given to brass and vocals, as well as piano. Yet Reinhardt is, for jazz aficionados, the quintessential jazz guitarist.
Recently recovered rare footage of Django Reinhardt illustrates his genius as a jazz guitarist. For guitarists in any genre, Reinhardt's story is not only an inspirational one musically, it is also an iconic one. Using only his index and middle finger on his left hand for soloing (his other fingers were paralyzed following a fire), he created what is now called Hot Jazz Guitar.
This recently discovered video footage of the 1930s and 1940s Reinhardt features Stephane Grappelli, the violinist who helped him form the Quintette du Hot Club de France.