Symphony for a Broken Orchestra is a project in Philadelphia that is seeking to make use of abandoned instruments to create music and encourage children to start playing.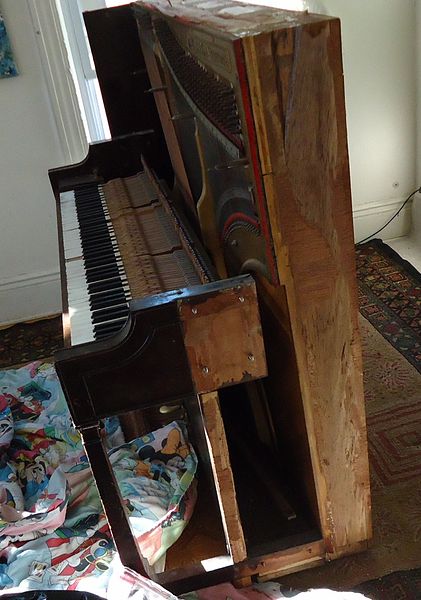 The two-year project was initiated at Temple Contemporary after it was discovered that approximately 1,000 broken instruments were lying unused in the city's school district.
Students were concerned about the impact of budget cuts on music education and so it was decided to try and do something to prevent the broken instruments from going to waste.
Symphony for a Broken Orchestra brought the instruments together into an exhibition which is currently on display at Temple Contemporary. They include a violin with broken strings, a trumpet and a bass played in a school orchestra.
But they have bigger plans for the salvaged instruments. Sounds produced by them will be sent to award-winning composer David Lang. He will then compose a unique piece of music that will be performed by a special orchestra of 600 musicians from the Philadelphia area in October 2017. The ensemble will include classical musicians, as well as jazz, pop and hip hop artists.
After the performance, Symphony for a Broken Orchestra will repair all of the broken instruments and return them to the schools. Schools will also be supplied with instrument repair kits.
Find out more on its website.