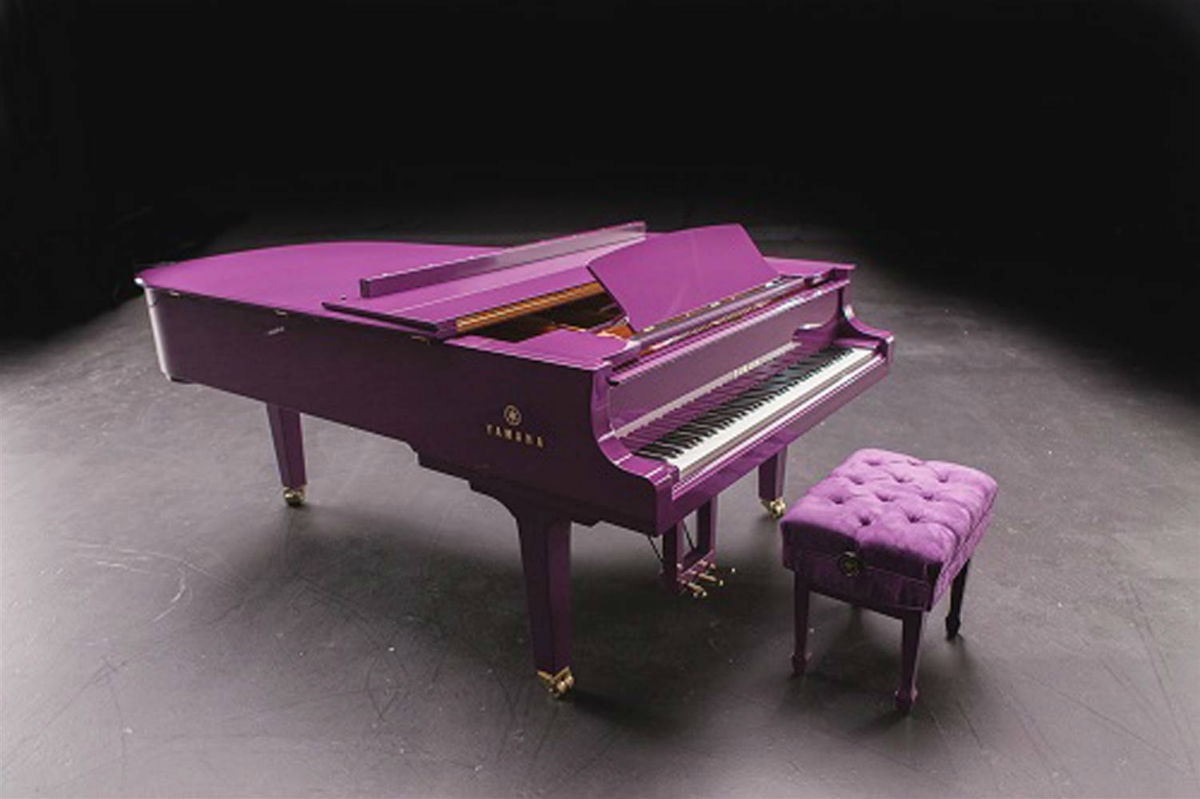 Prince had a custom-made purple Yamaha piano delivered to his Minnesota home in the weeks prior to his sudden death. The 57-year-old commissioned it for his Prince: Piano and a microphone tour.
The instrument was finely tuned to the artist's specifications, but it also contained a tone generation system, and there were some sounds included at Prince's request. He tweeted the picture of the piano and wrote, "BOOM (FROM LOTUSFLOWER) ON THIS NEWLY ARRIVED PURPLE PRESENT FROM YAMAHA…. 'RESOUNDING!'"
"We were on the top end of the idea, but it accelerated so fast," said Chris Gero of Yamaha, explaining they had to get it built within three months.
Prince prided himself throughout his career on playing all the instruments in his recordings. He was also well known as a musical perfectionist who only released some of his musical creations to the public. A large amount of material is stored at Paisley Park in what he called "the vault."
To get the precise colour Prince wanted, they used paint normally used for cars. And he seems to have been delighted with the result. After posting a picture on Twitter, he presented it at a public performance the following weekend at Paisley Park.