Arguably the most well known 1960s pop song derived from classical material is Procol Harum's "A Whiter Shade of Pale." The band's debut single was released in spring of 1967 and reached the top ten of both the UK and US billboard charts and sold over 10 million copies worldwide. The brilliance of this particular classical inspiration perhaps lies in the fact of its mimicry of J.S. Bach's music without it being a direct copy of any particular piece. The song's organ's melodic lines (played by Matthew Fisher on a Hammond M-102) as well as its overall chordal progression most closely resemble both J.S. Bach's "Air on a G String" and his Cantata 140, but they never seem to quote the works directly.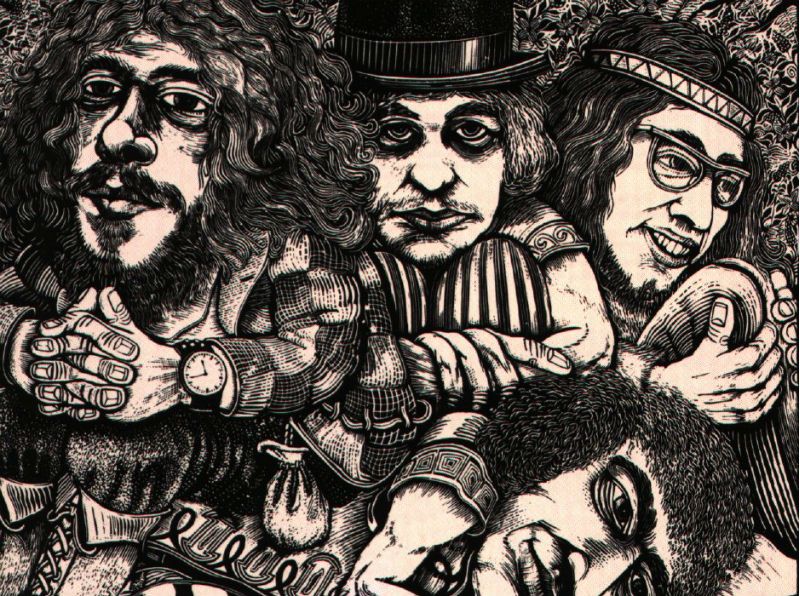 Jethro Tull's 1969 track off of their Stand Up album, "Bourée," is perhaps one of the most literal translations of classical music into pop. An arrangement of J.S. Bach's lute-favored piece Bourrée in E minor, the track is a more complicated and more jazzified version of the original, incorporating multiple instruments behind Ian Anderson's gorgeous flute playing. The original melody however remains intact, and the result is a stunning instrumental piece that reawakens a work from centuries ago.
The Wallace Collection's track "Day Dream," also from 1969, is a classically inspired pop track that relies heavily on backing string and flute arrangements to create its weighty and emotional mood. With a chorus taken directly from the main theme of Tchaikovsky's ballet Swan Lake, and with echoes of his first string quartet (the second movement) heard throughout, "Day Dream" reached number one on the Belgian billboard charts in 1969. The track is now frequently used as a sample in hip-hop songs.
By considering these songs from the golden era of rock-pop music, we can appreciate the added lushness that their classical derivations provide. It is this lushness that makes them so much more than standard two-minute singles.