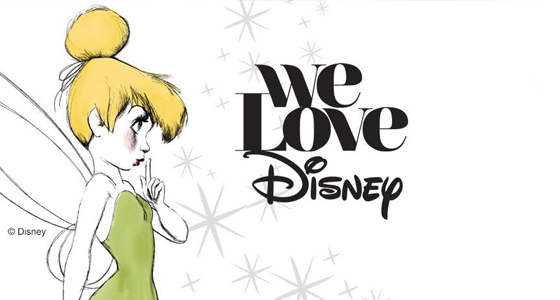 Pop musicians and the biggest names in music like NE-YO, Gwen Stefani, Ariana Grande, Fall Out Boy, Kacey Musgraves and others might gather together at the Grammy's or do a red carpet event together. Collaboration on one album would be a whole new ball of wax. Perhaps that's what Disney had in mind when they corralled the music stars together for a compilation album of cover songs from Disney classics.
The tracklist of the compilation album includes:
1. "Friend Like Me," NE-YO (from Aladdin)
2. "Part of Your World," Jessie J (from The Little Mermaid)
3. "Can You Feel the Love Tonight / Nants' Ingonyama," Jason Derulo (from The Lion King)
4. "The Rainbow Connection," Gwen Stefani (from The Muppet Movie)
5. "Zero To Hero," Ariana Grande (from Hercules)
6. "In a World of My Own/Very Good Advice," Jhené Aiko (from Alice in Wonderland)
7. "I Wan'na Be Like You (The Monkey Song)," Fall Out Boy (from The Jungle Book)
8. "Colors of the Wind," Tori Kelly (from Pocahontas)
9. "A Spoonful of Sugar," Kacey Musgraves (from Mary Poppins)
10. "Ev'rybody Wants To Be a Cat," Charles Perry (from The Aristocats)
11. "A Dream Is a Wish Your Heart Makes," Jessie Ware (from Cinderella)
12. "Let It Go," Lucy Hale & Rascal Flatts (from Frozen)
13. "It's a Small World," Various Artists
Kacey Musgraves, the country music sensation, has been cited and noted for her incredible rendition of Spoonful Of Sugar, providing a new spin on the Julie Andrews classic. Fellow country stars Rascal Flatts join Lucy Hale in a cover from a more recent Disney film Frozen, in a rendition that will be equally enjoyed and remembered.
Each artist's signature style is imbued in the cover version, making the song not only a tribute to the original, but also allowing the artist to shine on their own.