Not since Albert Einstein has a modern professor of math and sciences garnered the attention of scholars, scientists, and the public at large like Stephen Hawking. Hawking, the 72 year old former professor at the University of Cambridge and author of the international best-seller A Modern History Of Time, in which he opens up about the challenges of life with ALS which he was diagnosed with in 1963 and given a few years to live (diagnosed to have 2 years to live by doctors). Overcoming the challenges of ALS and going on to be one of the premier modern researchers led him to the post of Lucasian Professor at Cambridge, a position previously held by Sir Isaac Newton.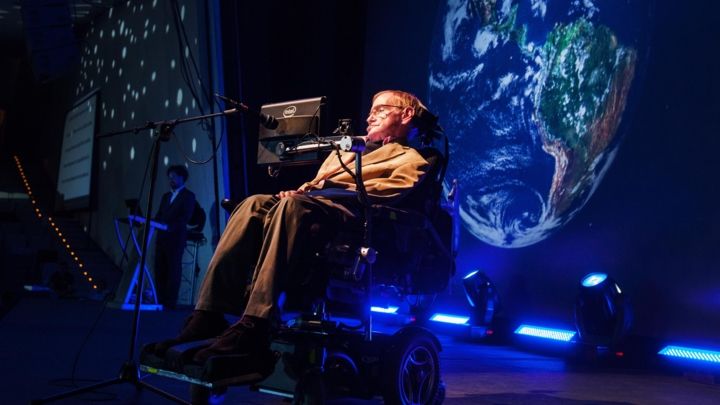 Hawking's diagnosis of ALS at the age of 21, a form of Motor Neuron Disease, left him wheelchair bound for life, utilizing a computer to voice his communications. That special computerized system with his voice has a new honor: feature in the first Pink Floyd album in 20 years.
In a song titled Talkin' Hawking, the professor's synthesized dialogue is used in a clip taken from a speech made in 1994. This is the second collaboration between Hawking and Pink Floyd, the original pairing was on the 1994 album The Division Bell.