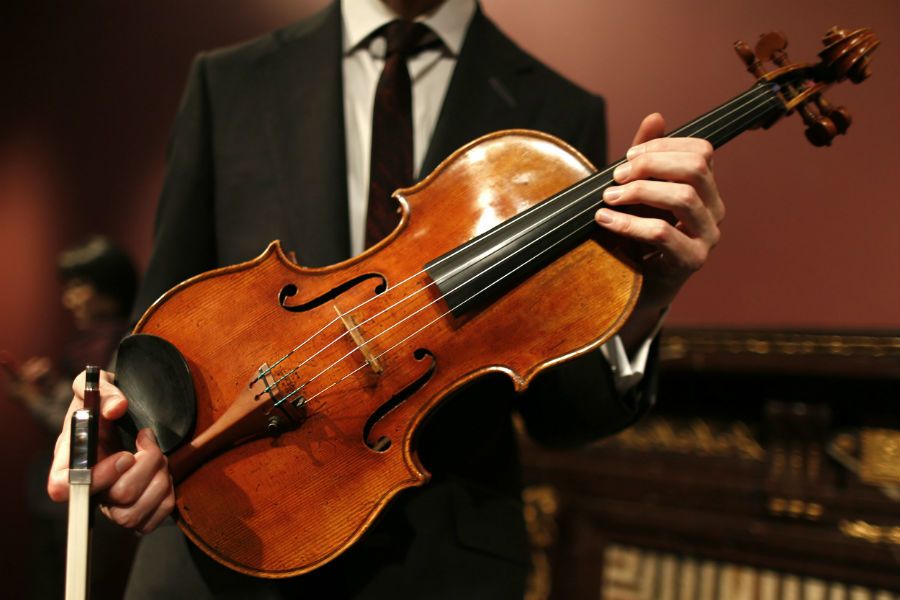 In a recent post on the best violin labels in history, we mentioned how 300 years after he worked, Antonio Stradivari is still considered one of the greatest violinmakers ever. The instruments he made in the early part of the 18th century produce a sound that to many is incomparably better than other violins.
Putting this theory to the test, the Strad magazine recently published a piece about a test carried out at the Barbican Centre on an audience to see if the Stradivarius really is so easy to spot. Using a selection of six violins, including a Stradivarius from 1709, French-made violins from the 19th century, and a modern-day design by a London-based violinmaker, they attempted to find out if the audience had a good enough musical ear to spot the difference.
The violins are played in the clip by London Symphony leader Roman Simovic, who gives you the opportunity to hear a scale and a short piece of music on each instrument. After that, you'll see how the audience narrows down the competition to just two.
Do you think you're up to the challenge? If you've got 10 minutes, follow the video clip below and let us know how you get on. Do you think the Stradivarius lives up to its reputation?