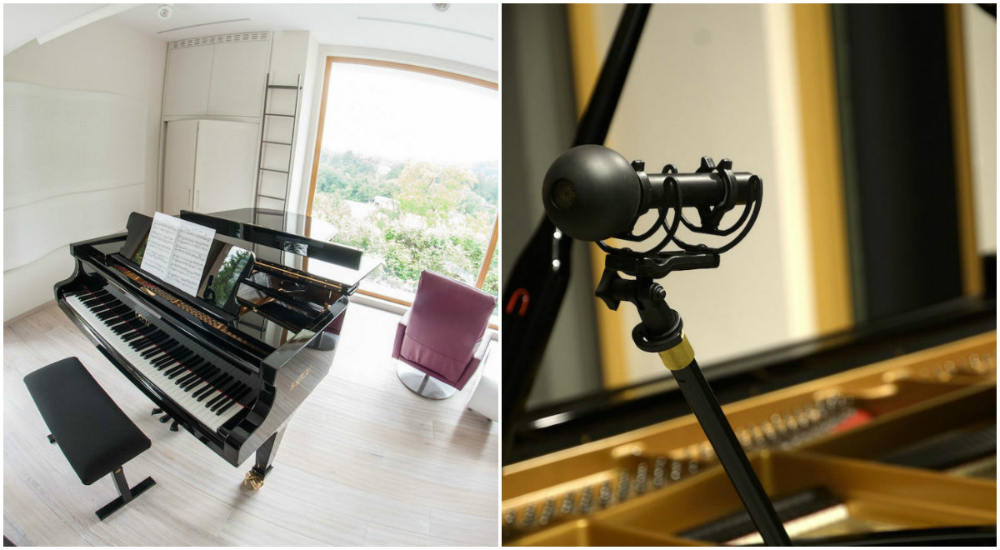 Finding a venue to produce high-quality recordings of piano music can be difficult, especially if cost is a factor. PianoRoom, based in Slovenia, has been set up to overcome this problem.
PianoRoom offers a space and a grand piano to musicians looking to make a recording, whether for an audition, personal study or any other reason. Special reduced prices are offered for students on all their services, which range from hiring the recording space for an hour to multi-hour packages to record longer performances. "We pay particular attention to ambitious classical and jazz musicians and musicians who write original music, who need more recording experience, which is often harder to come by, too expensive or too complicated," director Mitja Petrovič writes on their website.
In collaboration with PianoRoom, Lojze Krajnčan has established a project called Two Pianos. He has written pieces to be performed by two pianists with the aim of demonstrating that it is possible for classical and jazz musicians who write serious music to reach out to young people.
Krajnčan believed that the best way to access a young audience was to produce a music video for the piece. Here you can see the result, and there is also a clip of the production of the video.
More information and news updates about PianoRoom can be found on their Facebook page, and you can hear further recordings they have helped produced at the PianoRoom website.