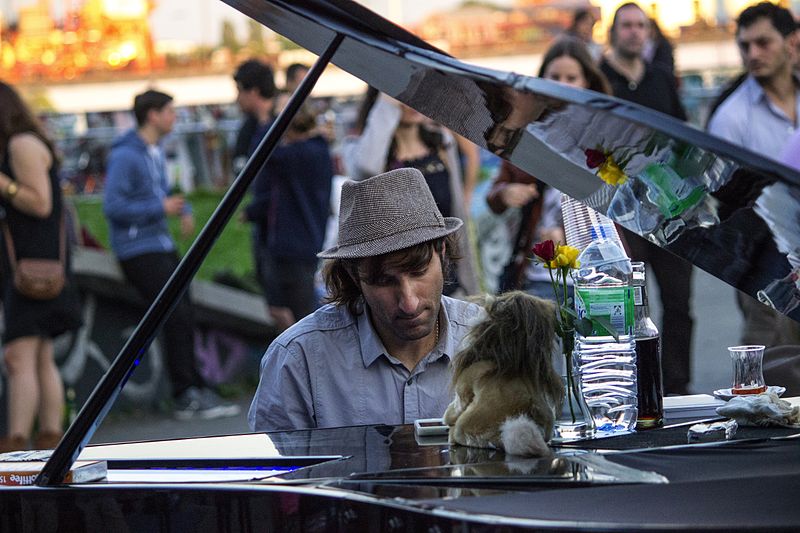 Davide Martello, also known as Klavierkunst, brought his grand piano to the memorial in Dallas to commemorate the five police officers killed in last Thursday's shooting in the city.
He drove up to the site on his bike, pulling his grand piano behind him. After performing a rendition of John Lennon's Imagine for the gathered crowd, Martello left as he had come.
Klavierkunst, which means piano art in German, has travelled the world and played in several places following terrorist attacks or unrest. He performed in Paris in the days following  the 13 November ISIS attacks which left 130 dead.
In 2014, he took his piano to Ukraine when clashes broke out between pro-Russian separatists and the Kiev government.
Martello hopes to bring peace to the world with music. Prior to his appearance on Sunday, he wrote on Twitter, "the colours of my pianokeys inspired me to come to Dallas today. I will play infront of the memorial to promote peace."
His ultimate goal is to play in every world capital with his grand piano.
A brief clip of Davide Martello's performance is available here, or you can also hear his music on Soundcloud. There is more information about his goal and how you can help at his website.