Cover bands are known for mimicking the look and feel of the tribute artist. They're also prominent in performances in bars and clubs. But what about when a school pep band takes on an artist? This is typical too, especially at football games with marching bands. A recent big production (and circulated throughout social media on a youtube video) that paid homage to Michael Jackson was a big hit.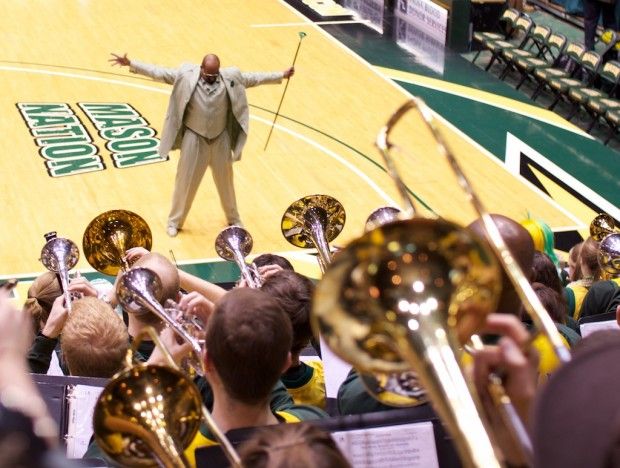 Rivalling this performance is a video showcasing an unlikely cover for schools­ the rebellious and forceful Rage Against The Machine combo of Bulls On Parade and Killing In The Name Of. George Mason University gets down with this rocking and intensity laden song in a powerful recreation. The brass section capture the drive and fire that made Rage an alt-­rock powerhouse, with a 60's Batman Pow­-Style build up.
More than just a ride down music memory lane, this version brings back the heat of Zach Dela Rocha's cries for justice both in America and across the world.