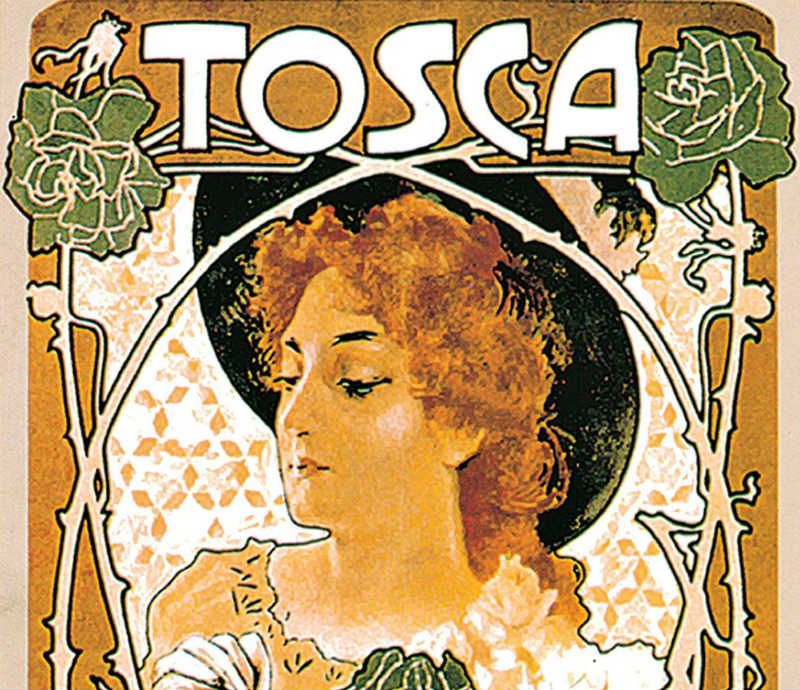 The lead character of Floria Tosca in Puccini's opera, Tosca, is one of those iconic roles that seems destined for some opera singers. It also is a role that could have been written for a particular person. Both statements, in part, are true. All singers bring something unique to their performances, but there are specific operatic divas who have permanently influenced Tosca and made it what it is today.
When composer, Giacomo Puccini (1858-1924), first saw the French-language play, La Tosca, by Victorien Sardou, he was convinced it was perfect for an opera. The story was set in Rome in 1800 against the backdrop of Napoleon's invasion of Italy and involved ill-fated lovers, political enemies, deception, seduction and betrayal. The play starred the acclaimed actress, Sarah Bernhardt. Puccini did not successfully acquire the rights to the 1887 play until 1895 and the opera was completed in 1899. Luigi Illica and Guiseppe Giacosa wrote the libretto.
Puccini wrote the opera in mind for the Romanian soprano, Hariclea Darclée (1860-1939), the most famous operatic soprano of her time. She was the one who suggested the soprano aria, Vissi d'arte, sung as Tosca laments her fate. Darclée's fame in the opera world was equivalent to that of Bernhardt in the world of theater. The Paris newspaper, Le Matin, printed an article in the April 3, 1903 edition attesting to that with these words: "Mme. Darclée est lyriquement, en Tosca, l'equivalente de Mme. Sarah Bernhardt."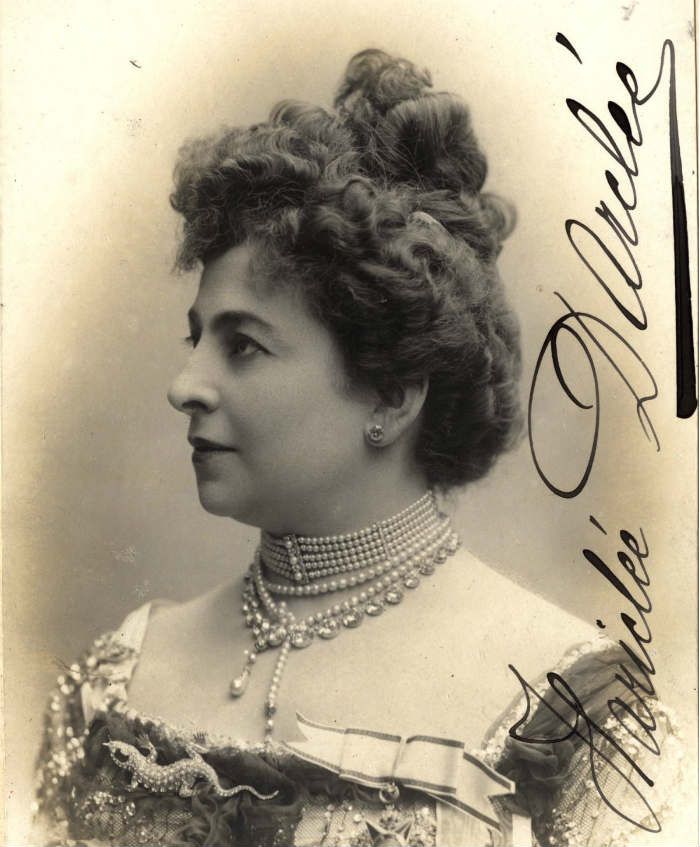 Tosca had its world premiere in Rome, January 14, 1900, at the Teatro Costanzi, now known as the Rome Opera House or Teatro dell'Opera di Roma. The role proved to be the pinnacle of Darclée's career, the ultimate in heroines of the verismo style about an actress and her artist lover caught in the political intrigue of the time. In Darclée's honor, the Hariclea Darclée Festival and International Voice Competition in Romania is now in its 20th year.
Another operatic diva who had a profound influence on Tosca was the Czech soprano, Maria Jeritza (1887-1982). She was born during the time of the Austro-Hungarian Empire and rose to fame with her interpretations of operas by Wagner and other Germanic composers. She also received international acclaim for her portrayal of Puccini heroines, including Floria Tosca.
Jeritza was the first singer to perform Vissi d'arte while lying down. The reason for this was that she, as Tosca, was avoiding the grasp of Scarpia, the chief of police. In the process, she fell to the floor and sang her aria while in the prone position. This was so successful that she did it at every performance.
Maria Callas (1923-1977) was the third diva whose performances in Tosca reached legendary status. Born in New York City to Greek immigrant parents, she returned to Greece when she was 13 with her mother. She enrolled in Athens' Royal Academy of Music and made her operatic debut at the age of 16. She first performed the role of Tosca in Athens in 1942 during World War II.
By the end of the 1940s, she astounded the opera world when she proved she could switch completely from one style to another. Her repertoire included operas by Wagner, Rossini, Bellini, Puccini, Verdi and others. She was known for her wide vocal range and her ability to bring intensity and life to her performances. She was a perfectionist and captivated audiences no matter what role she was performing. Her personal life was as famous as her professional one, especially her love affair with Greek shipping magnate, Aristole Onassis.
Numerous recordings were made of Tosca starring Callas. The 1953 recording with her at La Scala has been considered the best recorded performance of the opera for decades.