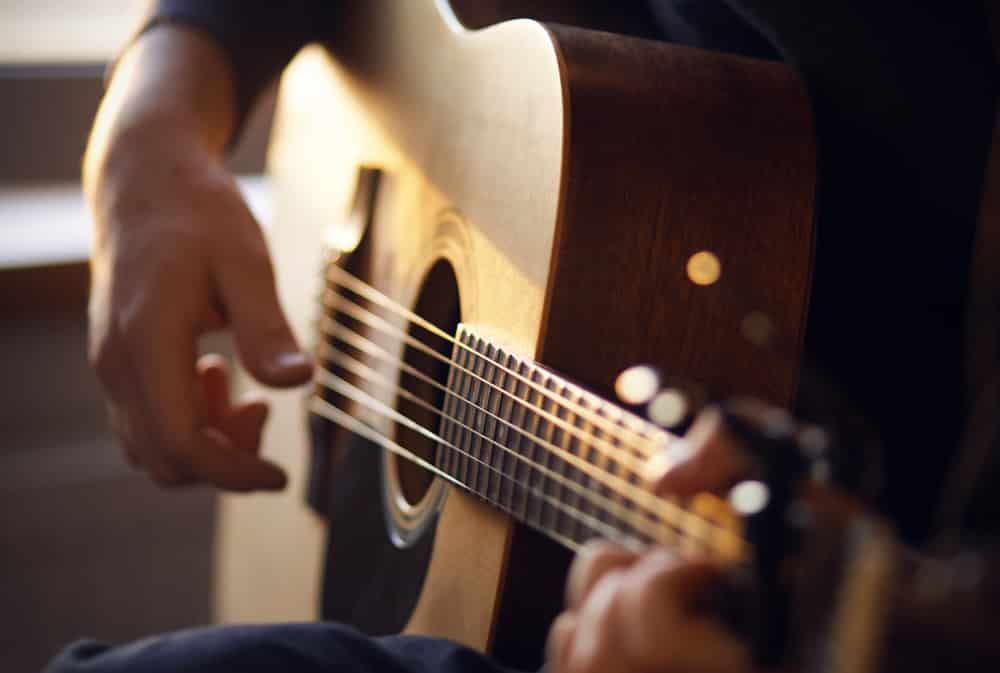 Guitar is a musical instrument that goes back long in history and it has a great fan following all across. It might be the most played and known instrument across the world but it is also being played all over the world with different civilizations, music genres, and more.
With all that being said, there are also different forms, shapes, and sizes of guitar that one can have their hands on. A number of other instruments similar to the guitar are also being played for a wide range of music types
Olson guitar is a specific type of guitar that was started by James A. Olson in 1977. He was crafting these flat-top acoustic guitars for some time but in the mid-80s, they grabbed the attention when Phil Keaggy commissioned the first cedar-topped Olson Guitar.
Ever since then, he started playing Olson guitars almost on all his concerts and even in the acoustic albums and that gained acoustic guitars the popularity that we know it today for.
Today the Olson guitar is famous not only in the Americas but all over the world and has a great contribution to the development of music overall. Keeping all that in perspective, there is a lot to know about the Olson guitar and what sets it apart.
Olson Guitar
Design
Design is one of the most important things to keep in mind about the Olson Guitar. It is simply the best thing that you can get your hands on because the design is second to none and that doesn't only add a ton of value to the guitar dynamics and playing comfort but it also enhances the looks on these guitars.
It is mostly flatbed, but there are some of the latest models that are also getting a single cutaway on the top.
This design is simply amazing and a piece of art as there have been lesser competitors even in modern times who can compete with the practicality, efficiency, and design aesthetics of Olson Guitar.
The Cedarwood top adds a great value to overall design dynamics and that is how you can be certain that is most certainly an undying design that has not only outlived several decades but will continue to be the choice of a number of music enthusiasts for the years to come.
This design is specifically for the playing comfort for long jamming sessions where it is not that easy to use an acoustic guitar and make it the best experience with any guitar that you have played for acoustic music. The best thing about Olson Guitars is that they are all handcrafted to perfection and that is why they don't only have the right efficiency but they are also a great source of sentimental value.
Materials
There are not many materials that are being used for the Olson guitar. Cedarwood being the primary wood type that is being used for the Olson guitars makes it the best choice for everyone to get their hands on one.
While cedarwood is highly durable and it can endure a bit of rough usage, the best thing about using Cedarwood for the Olson guitars is that it will look the same after years of usage and you are not going to have any troubles with keeping it good looking even after ages. That would make an Olson guitar the best choice for you to have if you have a thing for Olson Guitar or you are looking to get one.
Moving forward, not only the base is of cedarwood, but originally the whole guitar was made out of it. However, over time there have been a number of innovations on that part and a wide range of materials are being used today for the Olson guitar to make it better looking, more durable, and lightweight.
Cedarwood is not only strong and perfectly durable but is also highly easy to maintain and carry around. That would take hours of playing easier and a lot more convenient.
Genres
Another cool thing about the Olson Guitar is that it is used for a wide range of genres. It is simply the best acoustic guitar and is played for fingerstyle, bluegrass, country, pop, and a lot more.
That would make it one of the most versatile Acoustic guitars that are being used for such wide range of genres and you are going to have no troubles at all no matter what genre you might want to play with the Olson guitars.
Moving forward, it can be tuned to a lot of different configurations as well according to your preference and that will be enhancing your experience truly with the guitar if you choose to get one.
Artists
A number of notable artists from different genres and eras have been proud users and owners of these Olson guitars. Of course, Phil Keaggy and James Taylor are on the top, but there is also Leo Lottke, David Wilcox, Graham Nash, Sting, and a number of others who have shown their interests and affection toward the guitar.
They are still keeping some in their collection and promote the Olson guitar with their concerts, album covers, and whatnot. That has not only increased the popularity of the Olson guitar exponentially but it also makes it obvious that it is not only a good-looking guitar but is also highly efficient and that is why you should definitely be considering getting your hands on one if you are looking to get some acoustic guitar that can get the job done for you and you can keep it for years and years.
Pricing
Pricing might be a bit on the higher side as Olson guitars are completely handcrafted and only high-quality materials are used in the process of manufacturing one.
So, it might not be a thing for beginners to get, but if you are a music enthusiast or a collector, an Olson guitar must be a part of your collection that will not only add aesthetical value to the collection but will also be a great thing to play when you feel like it.