Have you ever wondered what it would be like to sit among the musicians in an orchestra as they perform? The Park Avenue Chamber Symphony has developed a new concept with this idea: inside out concerts.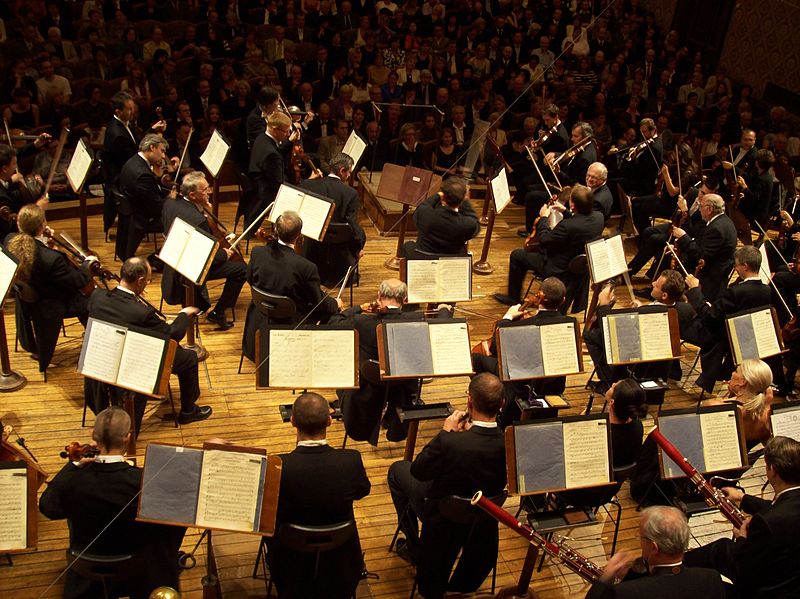 Audience members buy tickets for seats located among the musicians, enabling them to see up close what it looks and sounds like to be in the midst of a performing ensemble.
"Don't get me wrong, witnessing the creation of musical art in real time before your very eyes and ears can be breath-taking, especially with a world class orchestra and venue. However, the real experience-I would say the untapped experience for the audience-is on-stage, with the musicians. That's the best seat in the house. And this multi-sensory experience of music-making from inside the orchestra can be a revelation," explained David Bernard, who came up with the idea.
The next concert is planned for this coming Saturday, 4 February. Stravinsky's Firebird Suites and Haydn's Surprise Symphony are on the programme.
The feedback from audience members and musicians alike has been positive. One musician commented that the set-up allows audience members to experience the music on an emotional level usually not attained at a normal concert, while an audience member at the first concert last year said it was "an engaging and truly unique experience."
"Watching the conductor also he said, 'Normally you see my back,' but you got to see every expression so you went on this journey with him and then the orchestra around you," added Maya Dillon, who attended a recent rehearsal. "It was incredible."
Get more information about the concert at the Park Avenue Chamber Symphony website or on Facebook.
Did you enjoy reading this article?
We rely heavily on the generosity of our readers in order to continue and expand our work. Even a small, regular donation can go a long way to help us pay our writers and expand our team so we can bring you the latest from the world of classical music and beyond. Please donate today in support of our Patreon campaign.