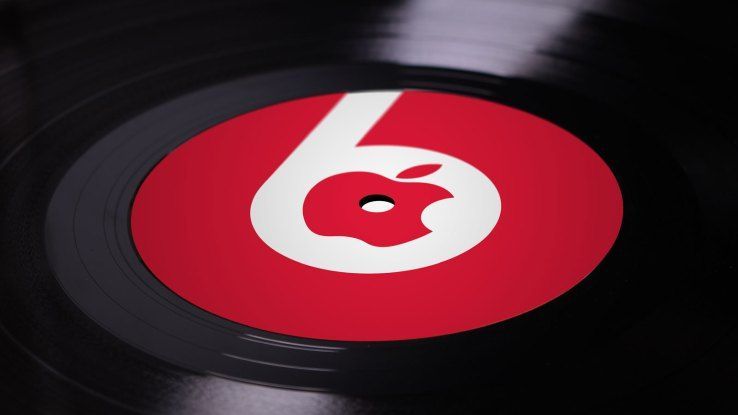 Earlier this month, Apple announced the launch on June 30 of its newly created Apple Music streaming service. It will be available through iTunes for users of various electronic devices, aiming to challenge the established services like Spotify.
But will it be a good thing for musicians and fans alike?
For a monthly fee, you will get to use what Apple described in its press release as "a single, intuitive app that combines the best ways to enjoy music." The new service will include the largest collection of music in the world, a radio station streaming around the clock, and playlists picked by humans rather than computers.
In the "For You" section, the app will use your listening preferences to create playlists it believes will meet with your approval. There are also genre-specific radio stations created by DJs to choose from, as well as a social network where musicians can post lyrics, photos or even new tracks to fans.
So far, it sounds good, but not everyone agrees.
According to the UK's Incorporated Society of Musicians, Apple will be paying artists next to nothing to stream their music. While saying broadening access to music is a good thing, Deborah Annets of the ISM explained, "The fact is that most professional musicians are excluded from digital royalties altogether. This could not be clearer than in Apple's own press release where the words "musician" and "performer" disappointingly appear nowhere."
Apple initially refused to pay royalties to independent musicians during the three-month trial period but after Taylor Swift's public criticism, they changed the policy. The Canadian Independent Music Association also wrote an open letter protesting this, criticising Apple for thinking music was a "free commodity." It urged the company to "stop its shameful business practices and pay the artists and labels now." The letter asked, "Why is music still considered a free commodity? Why are artists still considered second-class citizens, and their music (their art; their craft; their livelihood) expected to be just given away? Why are commercial interests of corporations being built on the backs of our musical artists, without fair and due compensation to them?"
As well as Apple's shabby treatment of musicians, there are some issues more specific to classical music which have been raised by previous streaming services. As this interesting article by Anastasia Tsioulcas on streaming and classical music sums up the main issue, its metadata.
With the majority of mainstream services, you search either by artist name, album name or the track title, but with classical pieces this isn't always straightforward.
Deciding to search for Beethoven's Symphony No 9, played by the New York Philharmonic and conducted by Leonard Bernstein, she points out, "There are also four vocal soloists on that recording — soprano Martina Arroyo, mezzo-soprano Regina Sarfaty, tenor Nicholas di Virgilio and bass Norman Scott. The performance also includes the Juilliard Chorus, directed by Abraham Kaplan. In this example, who would be listed as the artist? (Bernstein? Beethoven? The 100-plus players in the New York Philharmonic? Arroyo et al? The Juilliard Chorus or its conductor?) And as soon as some individual plugs in one of those names in the "artist" field as the sole piece of metadata in that category, then the other pieces of information are all too often essentially lost — and won't come up in searches."
Tsioulcas also raises the problem of having movements of larger works, like a concerto or symphony, played separately without any indication given by the streaming service that they belong to a larger work.
Apple Music could be able to overcome these difficulties, according to Sean Hickey, who speaks with Tsioulcas. He notes that iTunes has developed a long list of requirements for classical music metadata. "But the problem, and the frustration for classical fans, is that they don't utilise the strength of all that data. They say that one day it will be as rich or robust as anyone else, including the classical specialist sites — but not yet," Hickey says.
I suppose we'll just have to wait and see if that day has come when Apple Music is released at the end of the month.