British violinist and conductor Sir Neville Marriner died this weekend at the age of 92. He is best known for conducting the soundtrack to the 1984 film Amadeus–a soundtrack which became one of the best selling soundtracks of all time.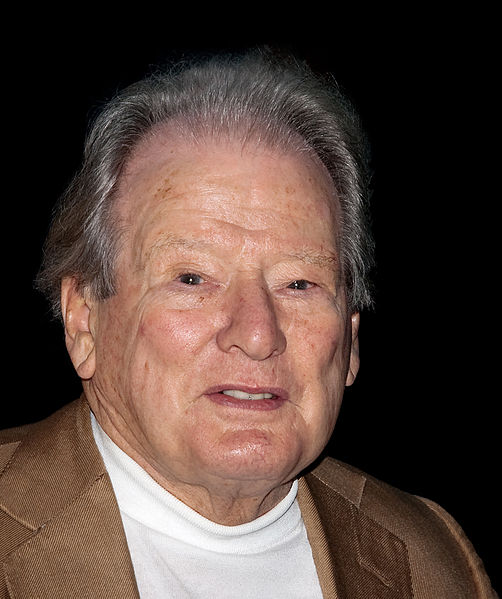 But Marriner accomplished much more over an illustrious career in the UK, US and Germany stretching over decades. In 1958, he founded the Academy of St. Martin in the Fields, one of the most respected chamber orchestras in the world. He continued in his post as musical director until 2011, when he was succeeded by violinist Joshua Bell.
Marriner had a particular focus on 18th century music, including Händel, Haydn and Mozart, for which the Academy was well suited. But his musical repertoir spanned everything from the works of Bach up to Ravel and Stravinsky at the beginning of the 20th century.
https://www.youtube.com/watch?v=SRh6auUGYLQ
This is Marriner conducting Mozart's Symphony No.25 in G minor with the Academy of St Martin in the Fields. The Academy has built up one of the largest discographies among chamber orchestras around the globe, having recorded approximately 500 albums.
In 1982, Marriner recorded Ravel's Bolero with the Dresden Symphony Orchestra. Marriner was  musical director with the Southwest German Radio Symphony Orchestra from 1979 to 1989.
Marriner continued conducting into his 90s, including this rendition of Happy Birthday which he led at a 90th birthday gala celebration in April 2014.