The British Museum is leading investigations to discover the original owner of a collection of gold treasure found inside a vintage piano in England.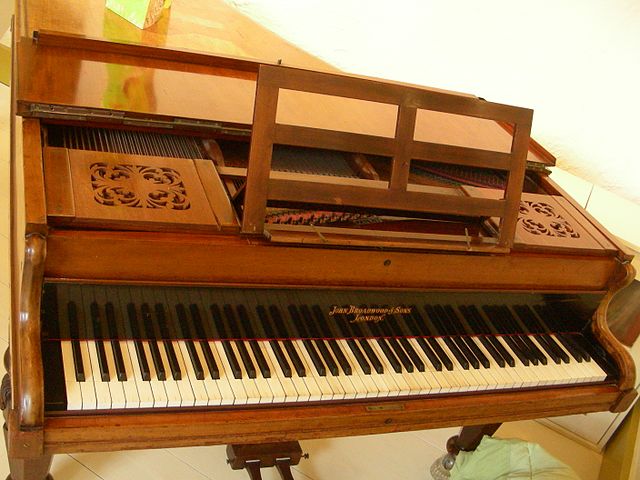 The Broadwood & Sons instrument contained a collection of gold items which, according to the Telegraph, could be coined predating 1900. The police and museum officials have refused to provide precise details about the find so as to prevent false ownership claims from being made.
"The finds are highly unusual in nature being substantially made of gold and appear to have been deliberately hidden within the last 110 years," a statement from the museum read.
The piano was constructed by Broadwood & Sons, the oldest established piano manufacturer in the world today, in 1906. A music shop in Essex then purchased it and sold it to a private buyer. The current owners took the piano to get tuned last month and it was then that the gold hoard was uncovered.
Peter Reavill from the British Museum is heading the search for the original owners. "I have never seen anything like that. It's a stunning assemblage of material," he commented.
One previous player of the piano has come forward, but he had no idea of what was inside. "I used to play Chariots of Fire on it and dreamed of gold medals," he said.
Hopefully, as the investigation progresses more details about the mysterious treasure will emerge.
Did you enjoy reading this article?
We rely heavily on the generosity of our readers in order to continue and expand our work. Even a small, regular donation can go a long way to help us pay our writers and expand our team so we can bring you the latest from the world of classical music and beyond. Please donate today in support of our Patreon campaign.