If you ever happen to be in Hong Kong travelling with a cello, don't count on being able to get on a train. Under the rail operator's new regulations, cello-sized musical instruments have to be pre-registered before a passenger can take them on public transport.
Things are even worse for double bassists, or anyone playing an instrument taller than 145cm–the upper limit for instruments on MTR's trains. This limit also excludes the guzheng, the traditional Chinese instrument.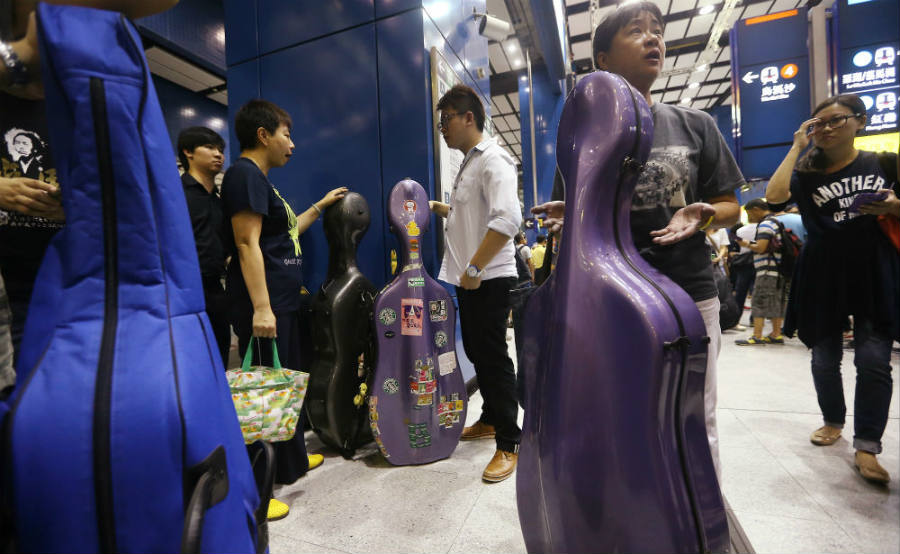 The new registration system is part of a four-month trial which will be extended to allow musicians to obtain a three-year permit if successful. Previously, even cellos were banned outright. One teenage cellist was thrown off a train in September because his instrument breached the height restrictions by 4cm.
The Hong Kong Philharmonic and Hong Kong Sinfonietta both protested the incident and joined a campaign to push for a change in policy, along with university musicians. Hong Kong Philharmonic principal cellist Richard Bamping wrote online that he was turned away from a train station, even though he offered to buy a second ticket for his cello. Over 2,000 people signed up on Facebook for a protest outside the company's offices.
MTR initially defended their ban, claiming that safety considerations and the impact on other travellers had led them to put the restrictions in place. Guzheng virtuoso Janet Chow responded to MTR's change of heart and adoption of new regulations, "We rarely travel with our instruments and I hope they realise this and relax further after the trial period."