Ben Morfitt, a musician and composer from Yorkshire in the UK, has given a whole new meaning to the one-man band with a video on Youtube.
Over the course of a month, Morfitt recorded himself playing 70 different instruments in his bedroom before editing the video in to a three-minute 70 piece orchestra performance of one of his original works. According to an interview, Morfitt used over three hours of footage for the final version of the video, and there was a lot more than that when outtakes were included.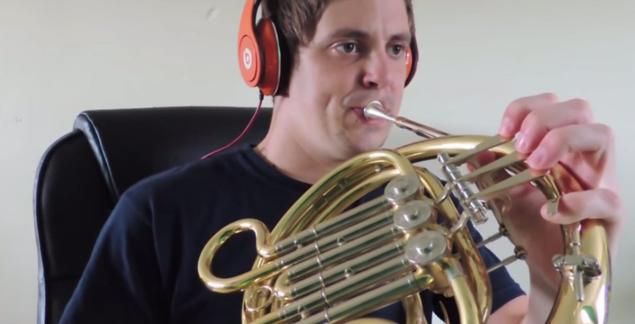 Morfitt's Youtube already had a significant following before his latest project. He started out by playing his own cover versions of computer game themes, but as he explained to the Hull Daily Mail, he wanted to try something new. "I wanted to make the transition from my covers to original so thought what better way than a one-man orchestra," he commented.
It seems like his efforts have paid off. As he explains in the same interview, famous music composers have begun commenting on his work. "It's starting to snowball and I'm starting to get noticed more," he said. "The likes of Brian Tyler and Steve Jablonsky have been commenting on my work – these are the people who inspired me to make music."