Israeli artist Tal Peleg is known for making artworks…using eyelids as her canvas. While her work ranges from fairytale characters to cute cats playing with wool yarn, she also has a whole series devoted to the masterpieces of musical theater. See for yourself.
Chicago
Be transported back to the jazz era and the cell block tango with this Chicago-inspired makeup. See the detail and the texture of this miniature Roxie Hart.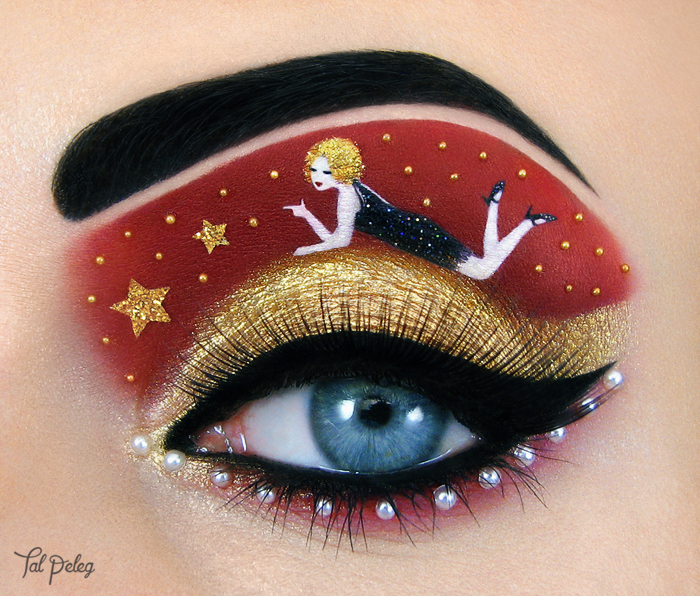 Les Misérables
Now that you see this Les Miserables artwork, do you actually want to chant "Red, the blood of angry men, black, the dark of ages past?"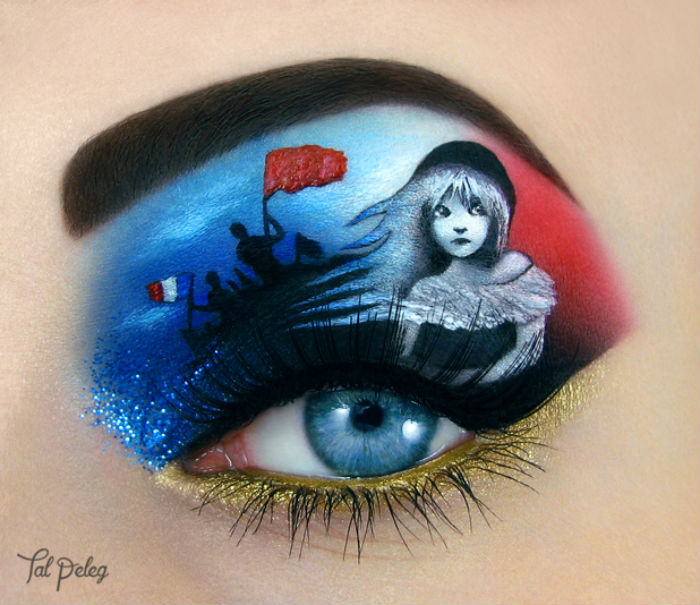 Mary Poppins
Chim-chimney chim-chimney chim-chim cheree! A sweep is as lucky as lucky can be.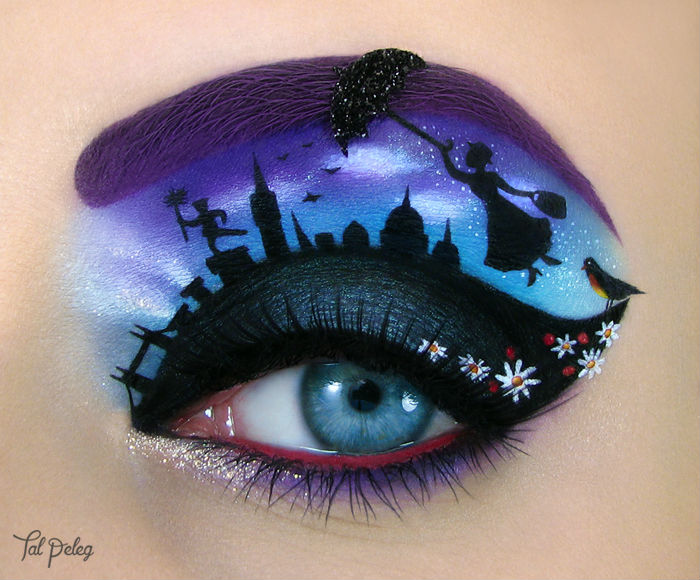 Moulin Rouge
What song should we even quote from Moulin Rouge? The Elephant Love Song Medley? El Tango de Roxane? Come What May? You pick.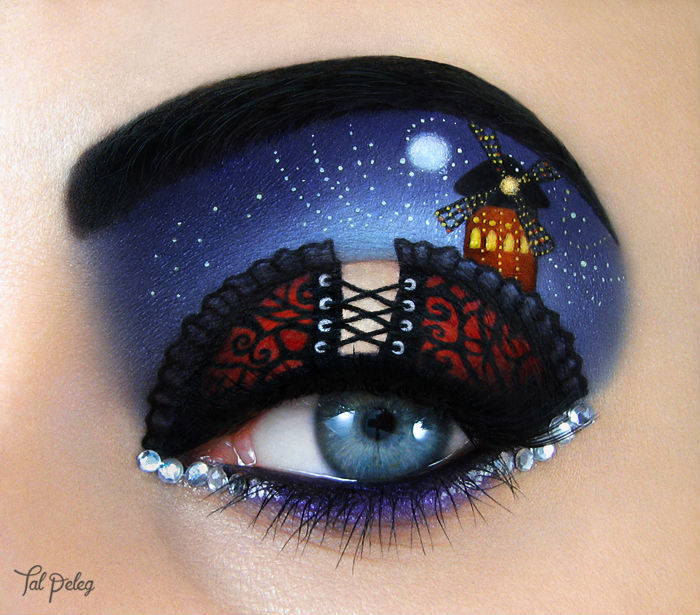 The Sound of Music
The hills are alive with the sound of music. You can actually see the folds in Maria's apron.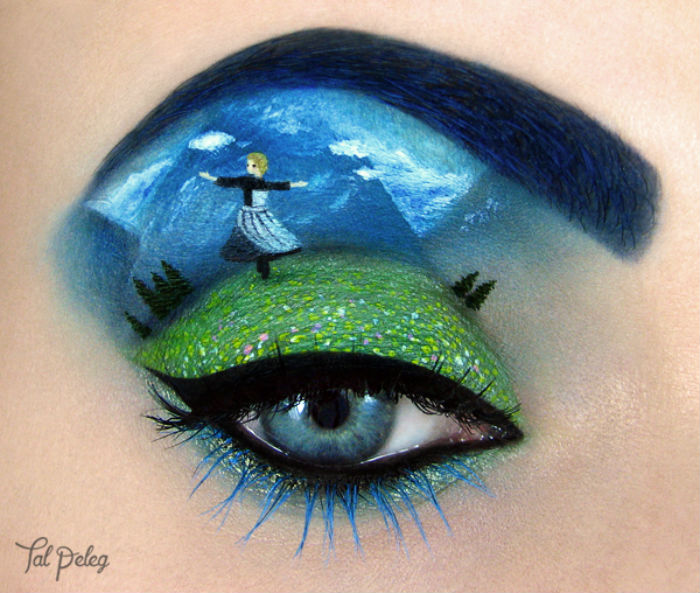 The Wizard of Oz
Dorothy, beware of the poppies (see the tiny red and white dots?) it's the Wicked witch of the West's doing.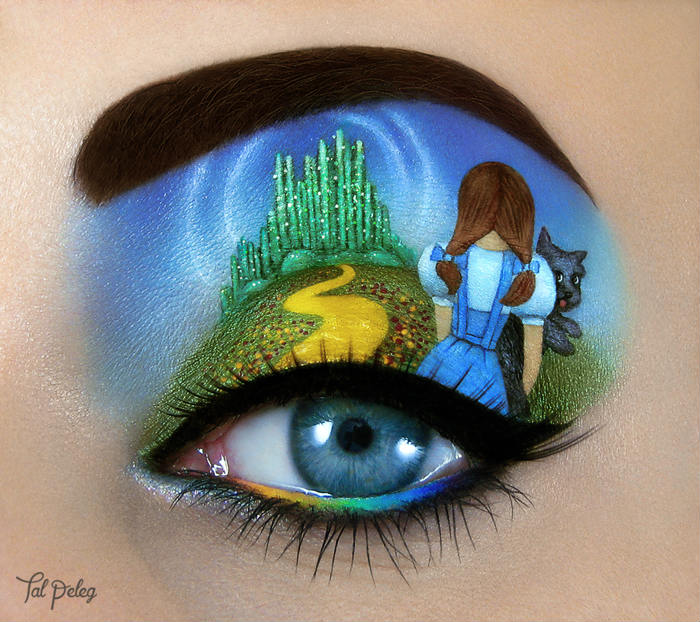 The Phantom of The Opera
Phantom-inspired eyelid canvas also features a brocade-like background.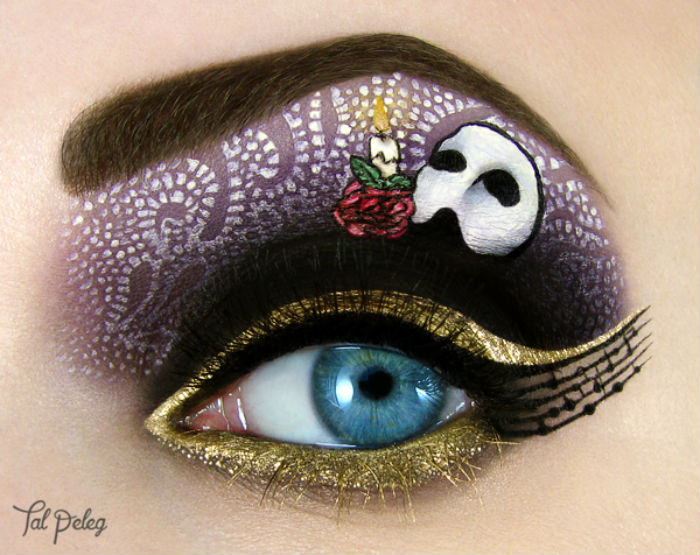 Frozen
Last but not least, meet queen Elsa while walking up a mountain. Notice how the eyebrow has an icicle-like texture. With Frozen being slated for a Broadway debut, we could not help including Disney's first queen.