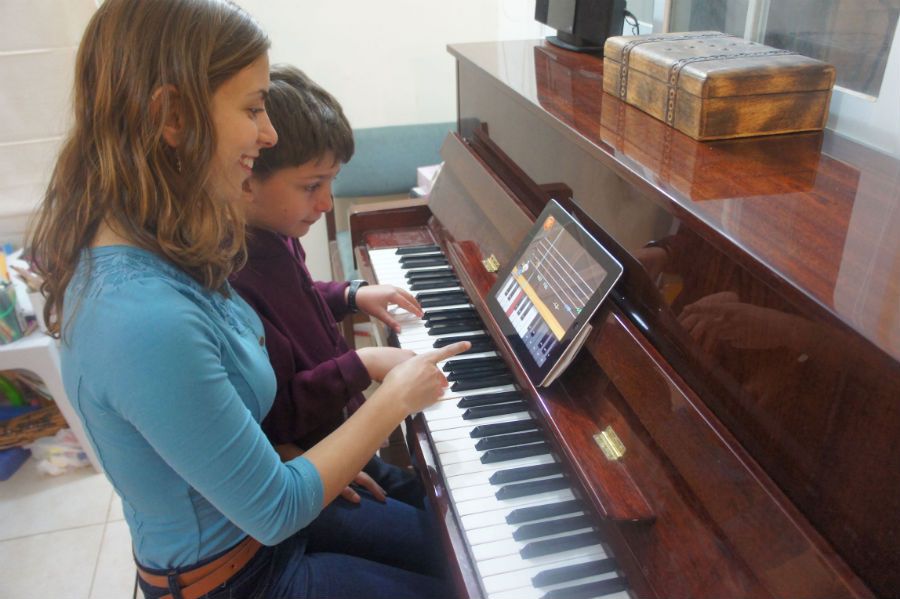 As illustrated in a previous post, Apple has changed the way we communicate, create, and produce media. It's also dramatically changed the way we learn, with curriculum­-based apps utilized on devices like the iPad. There are several great music learning apps that help young students learn various aspects of music theory, composition, and performance. Some of the best ones include Figure, Notezilla, Chromatik, and Piano Maestro.
Figure is a great app that specializes in creating sound loops and music. Keying in on the patterns made from repetition in music, users have access to various instrument sounds and can create multiple patterns to produce new music. The basic elements of song structure, rhythm and key changes make this an elemental app for beginners and provide ways for composers to learn different arrangement styles. Recordings and arrangements can be exported to iTunes or Soundcloud.
Notezilla is a resource for learning sheet music while listening to a recording. As the music plays, the notes are played through on the screen, illustrated through a sheet music presentation. This is a great app for students learning to read music as it provides the option for slowing down the tempo for learners to practice and fully understand the piece as written.
Chromatik takes this element of learning to read sheet music and combines popular songs to create opportunities for students to learn tracks they are listening to more regularly. You have the option of having access to the sheet music and recording for a limited time (unless you purchase each piece individually). You can make a recording of your playing of the songs and publish the tracks to social media pages like Facebook and Twitter.
Piano Maestro, ranked #1 education app, is more of a straight-­forward approach to learning the piano, using the interface of the iPad as an electronic keyboard. There is a great interactive capability available for students and teachers using various aspects of the app. These are a few of the great iPad apps for learning music.