A letter written by Wolfgang Amadeus Mozart sold at a Boston auction for $217,000 recently. Although it is not dated, Mozart wrote it shortly after July 1786, according to estimates.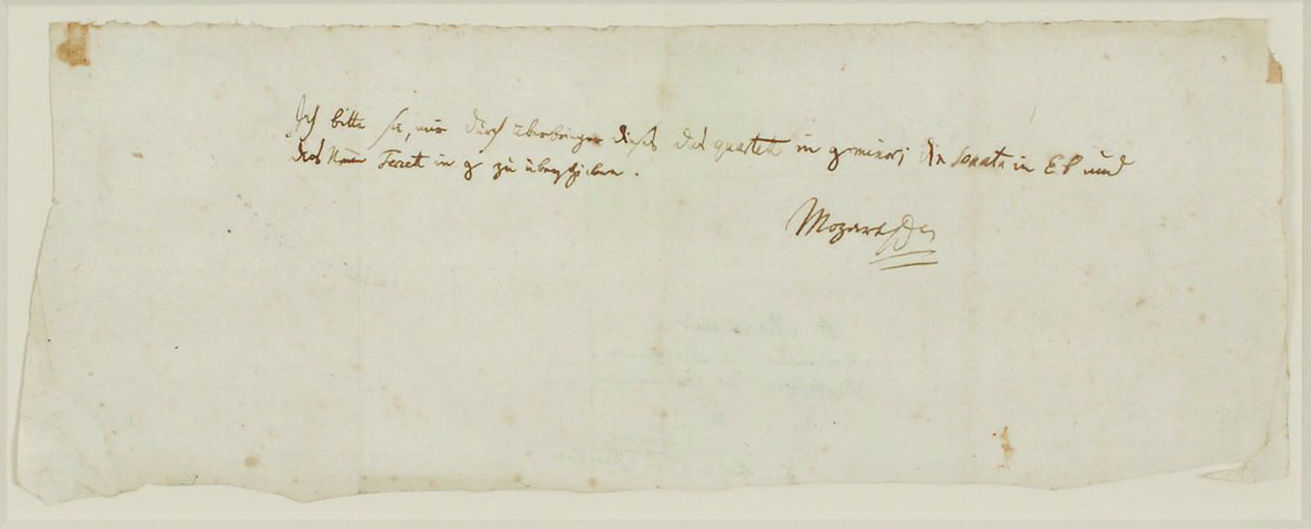 Mozart is referring to three pieces: the Piano Quartet no. 1, Violin Sonata no. 33, and Trio for Violin, Piano, and Cello. The estimated date of writing was calculated because the trio was written in July 1786.
Items belonging to Mozart and letters were written by him frequently do well at auctions. Earlier this year, a lock of his hair sold for £35,000, far surpassing the estimate of between £10,000 and £12,000 placed on it by the auction house. The lock had been saved by Mozart's widow before being given away in a gold locket after the composer's death in 1791.
Last November, what was reportedly the smallest portrait of the composer was sold for £218,500. The drawing was done by an anonymous artist and was just 4cm high. According to the auction firm, the portrait is one of only two authentic pictures in private hands anywhere in the world.