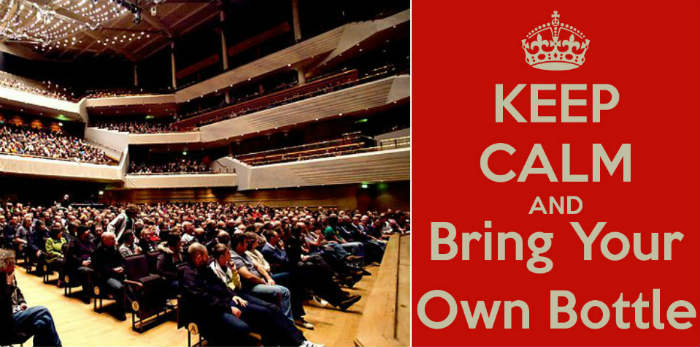 Autumn brings a welcome novelty to Manchester Bridgewater Hall, where the award-winning Hallé orchestra will perform selections of the finest examples of music of the past 300 years. On September 6, the audiences will be invited to come and go as they like, pay "what they think the performance was worth" and also bring their own drinks.
While sipping beer, rosé or even bourbon, they will listen to selections from, per the official site,
Bach Suite No.3
Handel Water Music
Mozart Horn Concerto No.4
Beethoven Symphony No.5
Verdi The Force of Destiny Wagner
Siegfried's Funeral March
Stravinsky The Firebird
Bartok Concerto for Orchestra
Ligeti Concert Romanesc
Adams Short Ride in a Fast Machine
Pre-book your tickets here.
As a young woman not deeply acquainted with Classical Music, and with a limited budget, I must say I really admire the initiative of the Hallé Orchestra. The "BYOB" policy is smarter than you might think at first: think of how much you usually pay for a drink, whether it be water, a soft drink, or a beer at the bar of a concert venue. It is unlikely for the Bridgewater hall to turn into a Beowulf-like banquet—free-flowing alcohol causing concert goers to fall prey to drunken stupor or behaving like stupefied . However, one Classic FM commenter cleverly notes, bards and minstrels performing in medieval were paid in money or other gifts depending on how much their performance was liked.