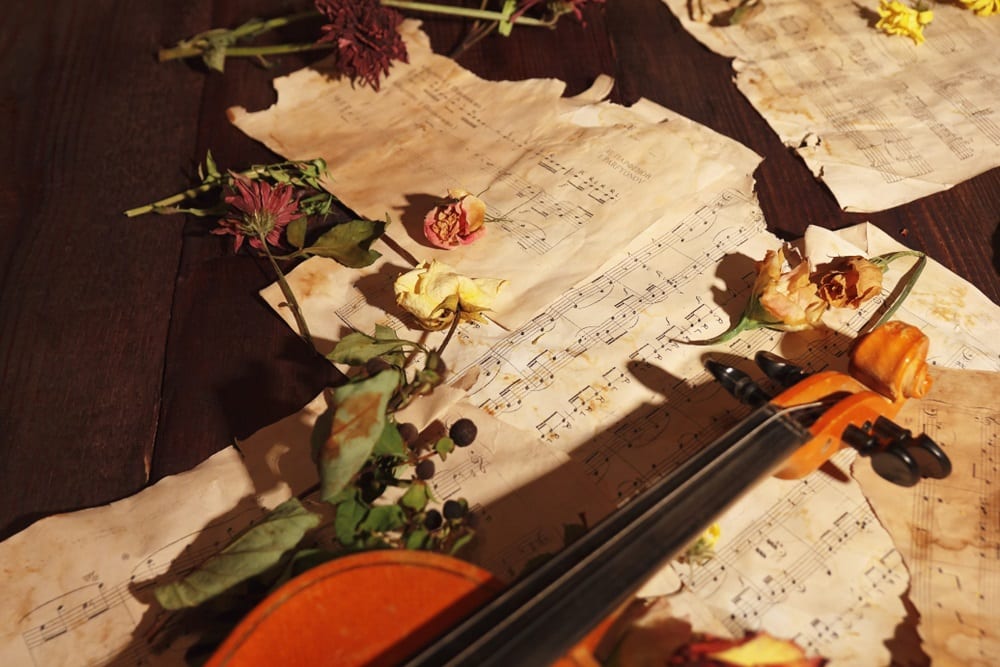 As musical history has developed pieces of music written by composers have gradually been increasing in duration. An early symphony by Haydn or Mozart would have lasted around the twenty-minute mark whereas a Tchaikovsky Symphony, say number six, for example, plays for nearly one hour.
There are many reasons for this lengthening of classical pieces and in part, it can be explained by the development in musical forms and structures as well as an increase in the complexity of the harmonic language. For some composers perhaps it is the pure challenge of being able to create a work that stretches the boundaries of human concentration and creativity to see just how far you can go.
1. 'Odyssey' by Nicholas Maw
One of the longest pieces of contemporary classical music was written in 1987 by Nicholas Maw and titled 'Odyssey', for orchestra. This work played without break or pause for 96 minutes and at the time claimed to be the longest continuous piece yet composed. Sadly, no links to performances are available but you can hear the work on the CD here.
2. 'Sleep' by Max Richter
https://www.youtube.com/watch?v=zueEq6rw8lA&feature=youtu.be
'Odyssey' has now been dramatically surpassed by a recent work by the pianist and composer Max Richter. In 2016, Richter decided to bring calm to what he feels if a frenzied world in his monumental work modestly titled 'Sleep'. The entire piece lasts for approximately 8 and a half hours. Behind the composition is Richter's aim for anyone listening to it to get a good eight hours uninterrupted sleep. He recognizes that sleep as a feature of our lives is vital for our day to day survival and function.
Essentially, 'Sleep' is a set of variations that take the form of 31 separate by continuously played pieces. There are five distinct themes and the work is scored for solo piano, Cello, Organ, Soprano, 2 Violins, 2 Violas, and Electronics. It is a gentle and meditative piece that has received much acclaim.
3. 'Richard Wagner' by Der Ring des Nibelungen
You do not need to only look at classical works from the 21st Century to discover some of the longest pieces ever composed. Wagner composed four operas (Das Rhinegold; Die Walküre; Siegfried and Götterdämmerung), that together make up the 'Ring Cycle'. The duration of the combined operas of The Ring Cycle totals over fifteen hours of music. It is one of the most epic projects every completed by a composer and the plot is full of gods, dwarves, dragons, greed, violence, and love.
The operas stemmed from Wagner's huge interest in German legends and in particular the Medieval poem 'Song of the Nibelung'. Wagner began work on the operas from as early as 1848, writing the text of each opera himself. It took Wagner nearly three decades to finish the entire cycle that reached its final bars in 1874. Many of the musical concepts that Wagner so skilfully used in these operas, such as 'leitmotifs' and have been a major influence on the film composers that came in future generations.
4. 'Einstein on The Beach' by Phillip Glass
Perhaps one of the most celebrated composers who fall into the broad genre of minimalism is Philip Glass. His collaboration with director Robert Wilson resulted in one of the most forward-thinking and operas the twenty-first century has witnessed: 'Einstein on the Beach'. The opera is not as you might expect. Firstly, there is no narrative, just a series of reoccurring images that go some way to structuring the storytelling aspect of the work. Instrumentally Glass avoids the traditional grand orchestra that composers like Verdi, Puccini or Wagner would have chosen.
Instead, Glass scores the opera for synthesizers, woodwind, and voices. The sound is instantly futuristic and engaging. Structurally, four acts connect to form a five-hour performance. Interestingly, there are also no intermissions or breaks in the performance but the audience is cordially invited to come and go as they please. The first full performance of the opera was in 1976 and it is credited with being one of the most audacious and important works of the century.
5. 'Opus Clavicembalisticum' by Kaikhosru Shapurji Sorabji
This immense solo piano piece was completed by this English composer and critic in 1930. Sorabji is not a household name, yet his reputation amongst pianists is formidable. He composed almost exclusively for the piano and this composition is considered by many as his most ambitious. The reason for the inclusion of this work here is because of its length. Not only is the complete piece extremely technically demanding but the duration is nearly four and a half hours, making it the longest solo piano piece ever written.
Structuring this composition was clearly a major challenge and Sorabji designed it in three giant sections: 'Pars Prima; Pars Altera and Pars Tertia'. Each of these sections has its own sub-sections that include fugues preludes and cadenzas. It inhabits a quasi-tonal world but also one of immense dissonance too with more than a passing homage to the piano works of Busoni.
6. 'Symphony No. 1' by Havergal Brian
This symphonic work is reported to be the longest of its kind in the classical repertoire. It was composed between 1919 and 1927 owing much to the work of Mahler, Strauss, and Rachmaninov. The symphony is divided into two large sections, each of which has three movements of its own. Brain's orchestration is as generous as the symphony's duration featuring over one hundred players.  Also, the score calls for a Brass Orchestra, four adult choirs, a children's choir, organ, and four vocal soloists.
The scoring is impressive and the composition is too, reflecting as it does the grandeur of the Gothic period in European history. Like many compositions from this period of musical history, the themes of human spirituality and the power and possibility of redemption thread through the entire work. Goethe's 'Faust' appears as a quote in the Finale echoing the striving for man's redemption. It has historically been a tremendously challenging composition to perform simply because of the colossal forces called for by the composer, but it remains one of the few symphonies that Richard Strauss called 'magnificent'.