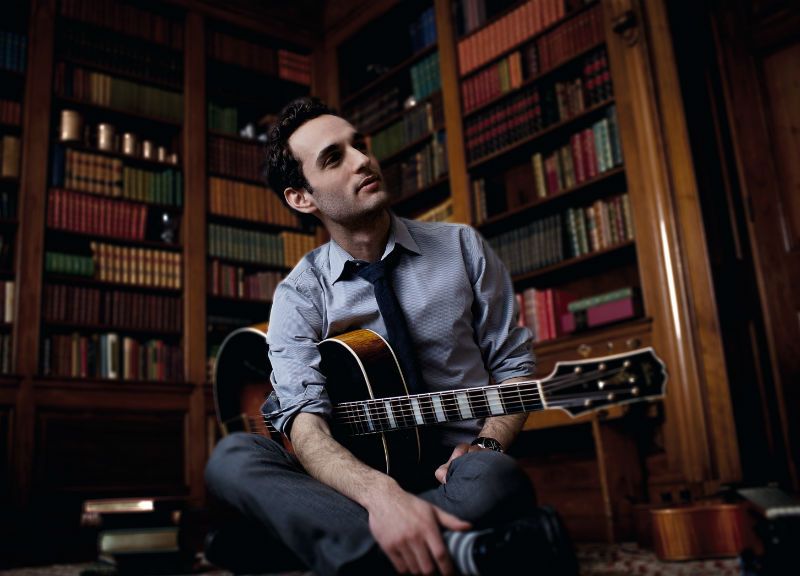 World's Fair is guitarist Julian Lage's most recent album, and it is a remarkable celebration of all that the guitar promises. Released in February of this year, the record is a stellar twelve-track work that features some of the most impressive guitar-playing around.
This is unsurprising, given the immense musical prowess that Lage possesses. During last week's two-night stint at the Jazz Standard in New York, Lage's prowess was on full display as part of his trio project, which also featured the talents of bassist Scott Colley and drummer Eric Harland. Together the group performed songs from the World's Fair album, the highlights being "Peru" and "Ryland," as well as some covers of classics such as Spike Hughes' "Nocturne" and a fascinating rendition of "Harlem Blues."
Julian Lage is an extraordinarily skilled guitarist, and an extraordinarily accomplished one, and the fact that he's only twenty-seven years old just renders it more incredible. His debut 2009 album Sounding Point was nominated for a Grammy award for Best Contemporary Jazz album, when Lage was only twenty-two years old. His collaborations are varied and numerous, frequently working with musicians of all styles, ages and instruments. His contributions to the New Gary Burton Quartet have been remarkable, particularly his compositional add "Helena" on the group's recent album Guided Tour. Lage also works with fellow guitar talent Chris "Critter" Eldridge of the Punch Brothers; the duo's 2014 release Avalon is a beautiful and sparse work.
World's Fair is a unique album: it is at once intimate and sonically full, each song calling the listener forth to join in the musical experience that it provides. As Lage's guitar-playing frequently does, the work on this record seems to transcend genre and category and stands as an aural exploration. The songs reflect a pursuit of guitar study, a quest to understand the guitar itself and push the institution of guitar-playing beyond what it has been before. Julian Lage is perfectly suited for such a quest. His work on this album demonstrates his vast technique and deep musicality. While reflective of pre-World-War-Two radio fare, the mostly original songs play on the classic pop-song format, many with lengths measuring at the standard three-minute mark; this fact is brought home in Lage's heartbreakingly exquisite cover of the Rodgers & Hart standard "Where or When." The course of the album is tinged with the nostalgia, longing and joy that comes from sifting through one's old photographs, when each fading image is temporarily brought to present life again before returning to the past from whence it came. World's Fair is a beautiful and wise album.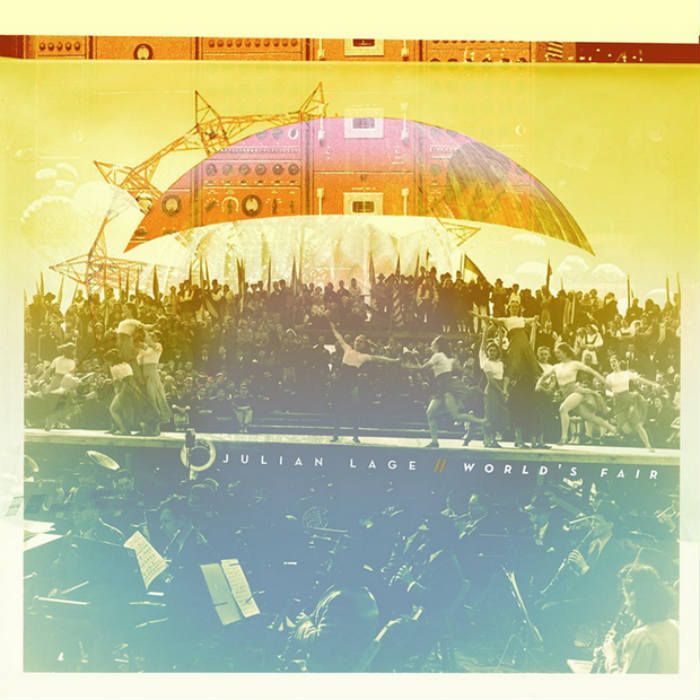 During the early set at the Standard last Wednesday, the Julian Lage Trio demonstrated its discrete yet efficient interconnectedness on Lage's compositions "Peru" and "Ryland." These renditions took on an effervescent quality. Lage utilized his trio format to the best possible level; both his instrumental and compositional abilities were showcased here, but never to the extent where the other players' contributions were sacrificed. Both Harland and Colley demonstrated elegant musicianship; Harland drummed with thoughtful and supportive minimalism so as not to overtake the songs, most notably on "Harlem Blues" and "Peru," and Colley bassed with receptivity and ease.
While the high quality of Lage's work is quite evident on the World's Fair recordings, it is even more so in live performance. Lage's mastery of and empathy with the guitar was in full view, set forth with agility and control. The Jazz Standard in New York City was an ideal venue in which to take in such exquisite artistry, being as intimate and susceptible to nuance as the material called for.