Joan Torres' All is Fused has produced an exciting jazz fusion album which a finely balanced blend of jazz harmonies, frequently changing rhythms and a bit of a rock influence here and there.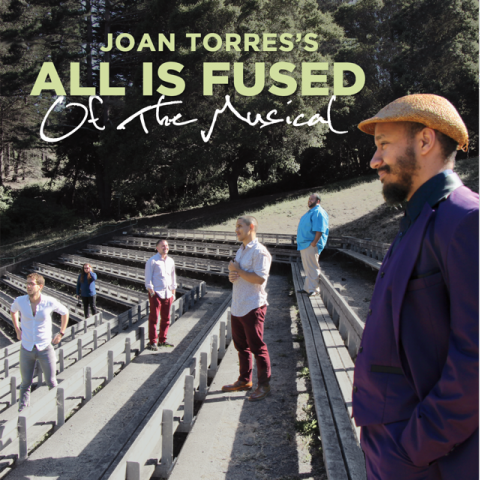 The pace is set, or rather shifted, during the first two tracks with some creative percussion underpinning lively saxophone parts. On "invaded," which is the album's first single, we swing from a high tempo opening on the bass and drums to an almost languid saxophone.
A similar pattern emerges on "Demiurge," with the percussion assuming an even more prominent role and Torres' bass coming to the fore early on.
Of the Musical is not only a jazz album. Their are tracks with a distinctly rock style about them: try, for example, "Ultramarine" with its electric guitar riff and even the guitar opening part on "Explore.
The attempt to incorporate experimental, electronic sounds is less effective. The excursion on "Constant Stream" becomes a little too overwhelming (fans of a more experimental jazz are sure to disagree).
The next two tracks bring a more reflective, brooding side to the table. "Stream of Melancholy" has the feel of a track you may expect to hear playing in a chilled atmosphere in the early hours at a jazz club, while "Look Around" has a memorable melody played on guitar that every now and then drifts into another key. The album is rounded out by "Unleashed," featuring Latin influences on the piano and quite an experimental saxophone part.
A creative album perfect for fans of modern jazz and jazz fusion, "Of the Musical" strikes a good balance between different genres and showcases exciting interplay  between the instrumentalists. Having heard Joan Torres' All is Fusion for the first time with this album, it convinced me to take a listen to their other two records.
Get more info on Joan Torres' All Is Fused at their website, on Bandcamp and on Facebook.