Most greatest hits albums perform their assigned role more or less well, if at times becoming a bit predictable. Predictability is certainly not a term that can be used to describe  Jim Peterik's latest release, The Songs, which takes 11 of his most famous hits from over the past 35 years and reinterprets them in a variety of musical styles. Songs from his time with the Ides of March and Survivor, as well as ones he wrote for .38 Special, appear in an entirely new light.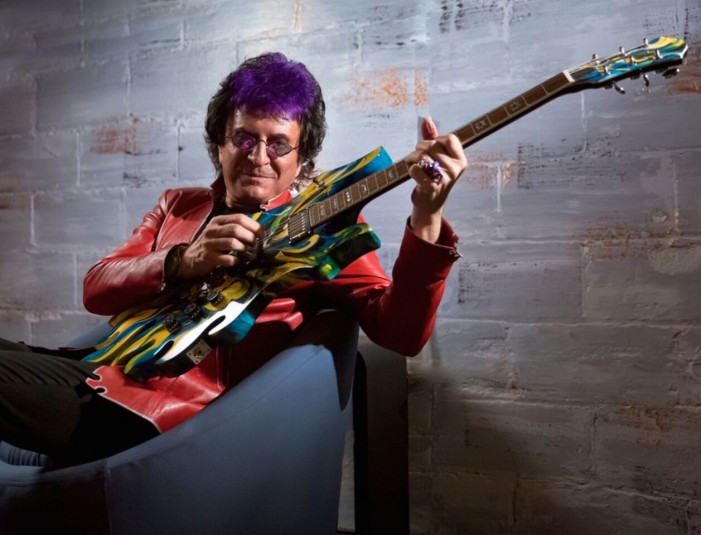 The Songs was recorded with the collaboration of musicians in Nashville and the musical traditions of that city are evident on many tracks.
"Vehicle," the funky soulful hit Peterik wrote for the Ides of March in 1970, opens the album. It is a stripped down interpretation of the track, which was the fastest-selling release in Warner Brothers history at the time, featuring only an electric piano and a lead guitar. To get an idea of what a shift this is, take a listen to the original.
"Eye of the Tiger" has become Peterik's trademark. The rock anthem is known all over the world because of its part in the Rocky films and it also won Peterik an Oscar nomination.
Here it is almost unrecognisable with the bluegrass makeover it receives: a considerable feat given how ubiquitous the original has become. Peterik pulls off a convincing reimagining of the legendary hit, without making it sound over the top. The introduction of the fiddle is a masterstroke.
Other personal favourites are "Caught Up in You," a track originally written for .38 Special that features a string ensemble on The Songs, and "Hold on Loosely," another .38 Special track that gets transformed into a melancholic ballad with a touch of roots.
Peterik fans will also be excited to hear the two new tracks on the album written specially for The Songs. Of these, "The Same Muse" stands out. Appropriately, it is the last track, and it offers a brief  yet thought-provoking reflection on how musical styles have evolved over time, at least superficially, while always in a certain sense remaining the same.
Peterik continues to guest write songs for other artists. In the wake of the mass shooting at a gay club in Orlando, Florida, in June, he released the song "We All Bleed Red," a plea for tolerance and understanding among people from different backgrounds and cultures.
Find out more about Peterik's latest projects or look back over his career at his official website or join him on Facebook.
Did you enjoy reading this article?
We rely heavily on the generosity of our readers in order to continue and expand our work. Even a small, regular donation can go a long way to help us pay our writers and expand our team so we can bring you the latest from the world of classical music and beyond. Please donate today in support of our Patreon campaign.