American jazz pianist David Paquette was taken by surprise when he went looking for an old piano he had been told was stored in the Wairoa community hall in New Zealand.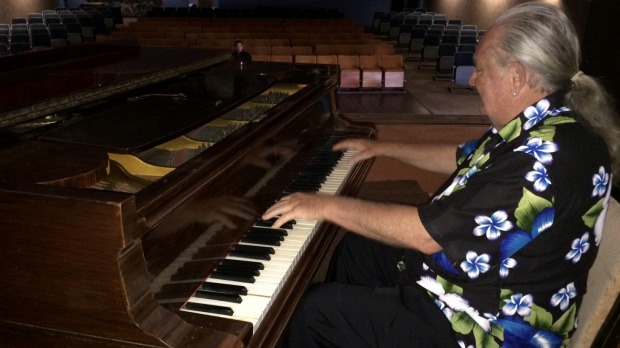 Paquette discovered that the instrument was in fact a Steinway C, built in 1893 and donated to the local council some time during the 1950s. The piano has not been used much, apart from being occasionally played on special occasions. After some renovation, the pianist believes it would fetch $300,000.
In this video, Paquette talks about his jazz career and plays a tune on the Steinway. He made his decision to become a jazz pianist while studying in New Orleans, the home of jazz. He has toured internationally for the past three decades, playing solo concerts and appearing with famous figures like Tony Bennett and Phil Collins. On one tour he went to New Zealand and ended up deciding to settle there.
He has also had a long recording career. Here you can see him play Walking stick and something, a version of a song by Irving Berlin.
The Steinway will make its first public appearance following Paquette's dramatic find this Saturday, 23 January, at a concert he is organising as part of a local music festival.