World-famous violinist Itzhak Perlman spoke recently to stress the importance of music education and encouraging children to take up music at a young age, even if it doesn't lead to a musical career.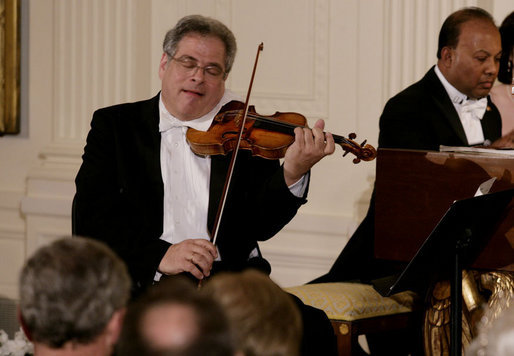 At a public appearance focused on the issue in South Dakota, Perlman, who has been performing for over 50 years, said, "I think an important part of education should be the arts and I think that if you have exposure to music, it just makes you a more interesting person, so when you start as a youngster, I think you become more familiar and more in tone with music and I think it's very important."
Perlman has a long record of involvement in music education, having taught every summer in the Perlman Music Programme since it was established and also teaching at the Juilliard School in New York.
Perlman's comments are welcome, especially at a time when many claim there is insufficient funds to offer music programmes, or that they are not as valuable as so-called hard subjects. As we've noted here before, there are a large number of reasons to support the existence of a high quality musical education for children.