Figures released on the uptake of GCSEs in English schools point to a deepening crisis of music education and in the creative subjects more broadly.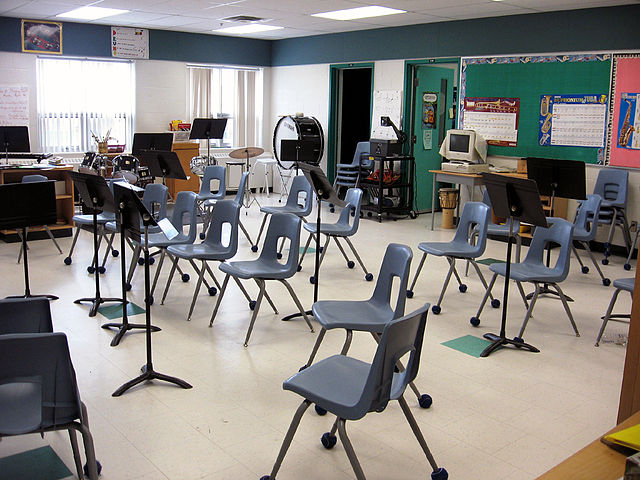 The numbers deciding to take a music GCSE fell by 4.6 percent, meaning that only 45,990 students began a music GCSE last year. Numbers for performing arts were down by almost 10 percent to a little over 18,000, and drama also saw a decline of over 4 percent.
Leading names in music and other creative industries are worried by the trend. Some have pointed the finger at government policy for focusing too narrowly on so-called core academic subjects, many of which saw substantial increases in GCSE enrollment. "The drop across all creative subjects at GCSE is shocking and schools are clearly undervaluing these subjects," Colin Lawson, director of the Royal College of Music told the Times.
On top of this come a series of budget cuts to music education, which were described in 2014 by cellist Julian Lloyd Webber as "crazy" because they threatened to cut many young people off from a music education.
This story is hardly unique to Britain. Reports from the US and Canada speak regularly of cuts to music and arts programmes. In Vancouver earlier last year, students of all ages protested by forming a silent orchestra against plans by the city's school board to axe music programmes in elementary schools.
The perception that music should be seen as an optional side subject, with little to offer other than too the select few who are seeking to pursue a career in the field, is misguided and has been disproved by a series of studies. The positive effects of engaging with Bach's Cello Suites, Mozart's piano concertos or Beethoven's symphonies are increasingly known, from better mental health, to improved brain activity, strengthened performance in mathematic tasks, gains in intellectual development for younger children and a stronger sense of social wellbeing. That doesn't even begin to touch upon the vast creative impulse that comes from learning about music, one of humanity's artistic forms through which social, cultural and individual influences and emotions are expressed.
The true value of a challenging and vibrant programme of music education was eloquently explained in a blog post by an anonymous 17-year-old school student on Gramophone this week decrying the marginalisation of music in schools. He wrote, "We must not overlook the power of a school curriculum to shape popular beliefs, and if a curriculum sidelines a musical genre, we will likely choose to sideline that genre ourselves. Curriculums lead to discovery, to the creation of lifelong interests, and it must take that responsibility in music too. If classical music remains alien to many young people in their youth – when they are arguably most receptive – it becomes harder and harder for them to access it in adulthood."