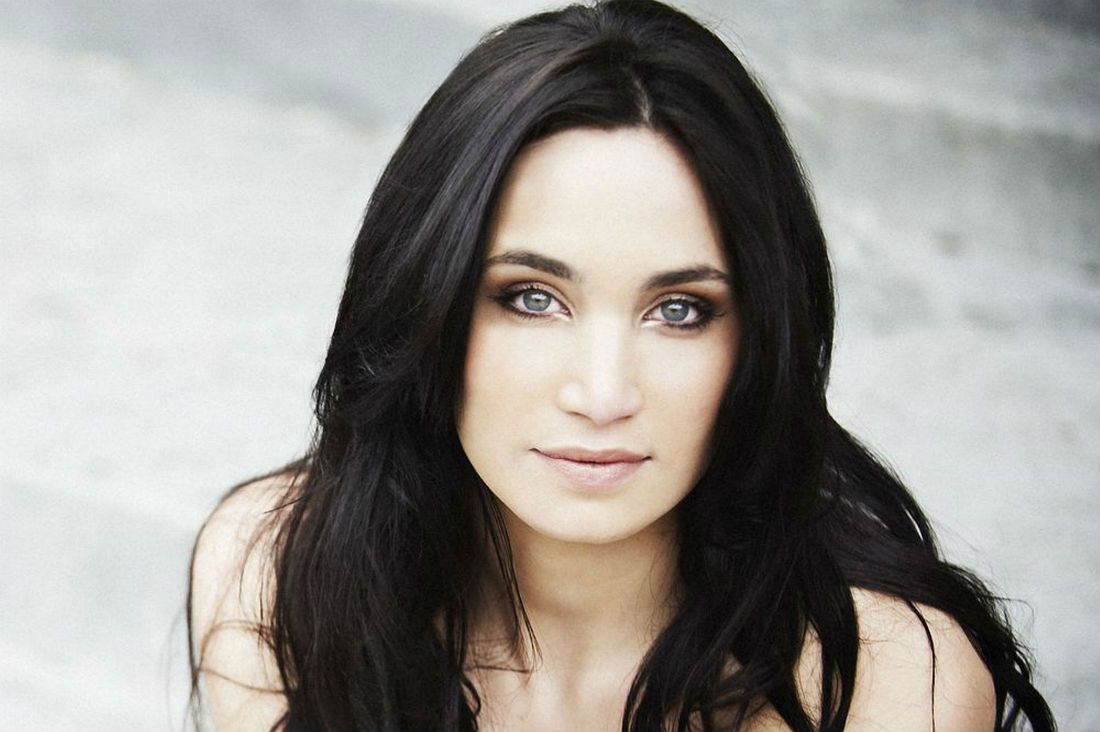 Laura Wright is a former athlete that has been taking over the classical crossover music scene. This young and talented 24-year-old has accomplished more in her life than most people can even dream of in their entire life and we at CMUSE had a chance to talk to her about future plans, her career and her new album, Sound Of Strength.
Hi. How are you today?
Wonderful, thank you! Still on a high after a dramatic and exciting start to the 6 Nations! How are you?
I'm great, thank you. Well, first of all, I've seen your website describes you as "The Nation's Sporting Soprano" and I would love to hear what you have to say about this. It is definitely catching and intriguing at first.
Over the years of studying at Royal College of Music and while I was at school, I struggled trying to fill both my passions in life, sport and classical music. The times often clashed or there weren't the facilities, making it seem that this was an unusual mix. I'm very competitive and enjoy playing all sorts of sports, exercise and fitness…it's a very important part of my life. It balances my performing career. With all this in mind it became a natural phrase that people were using in light of my performances at rugby and playing the sport too.
Ok, so you were the first mezzo soprano to perform at the Olympic Stadium. That is huge and amazing, it almost makes me want to create one word combination of both to describe it, but I guess "huzing" would never catch, but I think I'm going to keep working on that. Can you tell us how awesome this must have been?
I love that word, you should keep trying to make it catch on! #huzing
Some performances are over in a flash. I've realized you have to take it all in, enjoy the environment. Of course I always get incredibly nervous but the excitement overrides that. The Olympic stadium is a new venue, but already has so much history. That's something I'm very proud to be part of.
You also opened the iTunes Festival for Andrea Bocelli, toured with Alfie Boe and Russell Watson and played in a lot of prestigious places. That's pretty "huzing"…yeah, I don't think that will ever catch, but continuing…for a 24-year-old you have already accomplished A LOT. What is the next great thing you want to do now or you would be really excited to do?
Take over the world!? No, I'm kidding, that would be far too busy for a job.
I want to reach further and wider with my music, and continue to develop this new sound, but without losing the fragility and beauty of classical music. I want to develop my writing skills, something that I experimented with on my new album. Specifically, in the near future, I would love to perform at the rugby World Cup.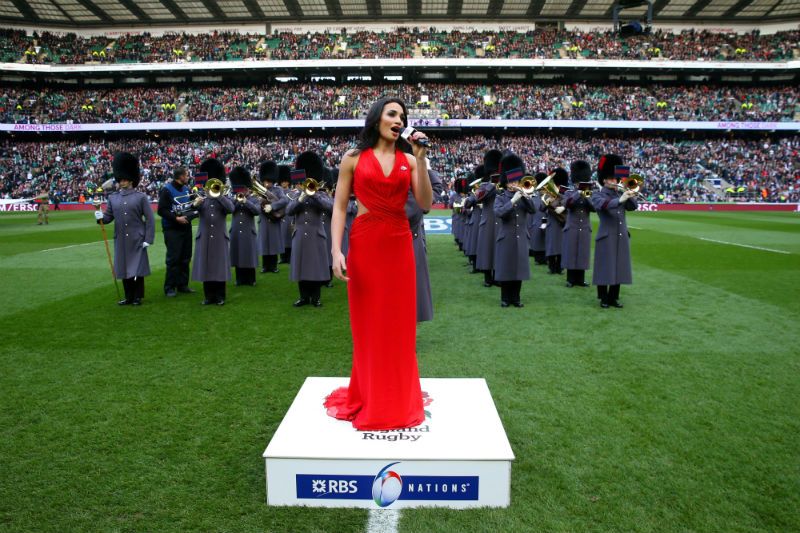 How exactly you got into the music business? And why were you so astonished by it and decided to follow its path?
I auditioned for the girl group All Angels when I was 15, as a result of winning a BBC Radio 2 Young Chorister of the Year. From there we signed a record deal and that's where it all snowballed from. I wanted to perform and sing, and I was lucky enough to be given that opportunity…I would be a fool to not take it, right?!
How would you describe your album, "Sound Of Strength"? Feel free to answer these questions as you desire. Tell me about the inspiration and persistence that led you to do it, about the music itself or sports, if those two questions are interconnected somehow.
It's really a reflection of myself and where I am in my life. I know that I feel passionate about my music and my sport so I wanted to create something that would make me feel like a superhero. I had accepted a place in the London marathon last year and I needed something to get me through it, that's when it became my mission to create something for everyone to overcome their own challenges. I worked with Dr. Karageorghis, a leading sports psychologist during the recording process so that the music could scientifically be proven as a stimulant for the listener.
You are an ambassador for Nordoff Robbins charity. Can you tell us a little bit about your experience with this charity?
I have too many good words to say about this charity. They work tirelessly and are so passionate about what they do. Nordoff Robbins' are a music therapy charity, with no government funding, who help young children, adults and the elderly with disabilities through music. I've sat in on many therapy sessions and seen their work, it is quite astounding. The music therapists themselves give so much to their work and the stories of success are growing day by day.
At the World Triathlon Series in 2013 you competed and sang at the opening and closing ceremonies. How was this experience?
Tiring!!! I competed alongside my three older brothers, who are equally as competitive. It was an amazing feeling to finish a race and then perform. I felt very lucky to be amongst some amazing athletes too, but it was thrilling for me to encompass physically both my singing and running in one event!
What do you have to say to everyone who thinks there is a gigantic line that separates athletes and musicians?
Nonsense! That moment before you step out on stage, or the moment the whistle blows…there are so many similarities. The commitment you must have to practice over and over again. The passion you must have and how to turn this into positive energy. The preparation you go through each and every time and of course the frustration you feel when you don't perform at your best. It's all relative, of course, but I think these two things are closer than you realize.
Thank you for the interview. Good luck on tour!