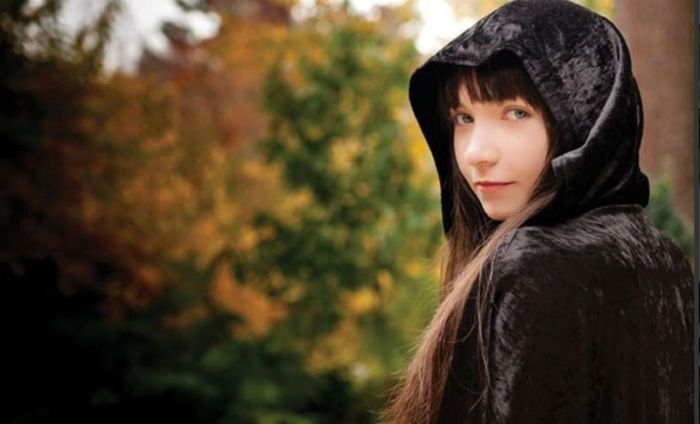 Siobhan Owen, the 21 year old singer and harpist was born in Wales in the small town of Llanfairpwllgwyngyllgogerychwyrndrobwllllantysiliogogogoch (yes, you heard it right – that's the longest place name in Europe and the second longest official one-word place name in the world). At a young age, Siobhan moved with her family to Adelaide, Australia, where she joined Adelaide Girls Choir.
In December 2014, Siobhan completed her Bachelor of Music (Classical Voice – Performance and Pedagogy) at Adelaide University's Elder Conservatorium. Siobhan also performed as the voice of Yseult in the four Premiere shows of the Russian version of "Tristan & Yseult" at Novosibirsk Theater of Musical Comedy, Siberia. Nowadays, Siobhan performs at concerts, recitals and festivals from all around the world playing classical, Celtic/folk and occasionally, jazz songs.
Hi, Siobhan. How are you doing?
I am fine, thank you.
Why did you decide to focus your performance on Celtic/folk and classical music?
I started classical voice training when I was 9, after it was found I had a pretty singing voice. When I was 12, one of my singing teachers gave me a Celtic song to learn. It really suited my voice and I fell in love with this style. I enjoy both styles of singing and would like to continue singing both.
I've seen you play jazz on certain occasions too, can you tell us how your love for jazz music started?
At school I was selected for a vocal ensemble called Catch 22. We sang in many genres, but especially jazz style, which I really enjoyed. I would like to sing more jazz pieces.
You were a part of a girls' choir, right? How was this experience?
I went to an all-girls school and was in the main choir as well as the Catch 22 ensemble. I enjoy choral singing and also had a scholarship in the Cathedral Choir (which was mixed).
Now, being a solo artist, would you say it feels more right for you? Or you kind of miss being surrounded by girls while rehearsing and playing?
I have been a solo singer since I was 9 – even in the choir I often had solo parts. After leaving high school I started singing in the university choir as part of my voice training.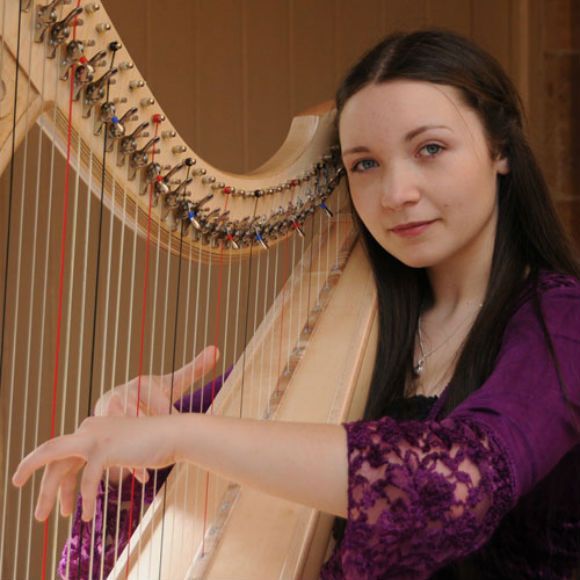 You started in the music business really young. Have you always been consistent with the genre of music you wanted to play or you first tried everything and only later in your life decided which one you liked best?
I gave my first classical recital when I was 13 and performed at my first Celtic festival when I was 14. I am lucky that I can adapt to both genres. I enjoy learning arias and especially German lieders. I also love singing and playing Celtic and folk songs, which give me more freedom of expression. I can arrange the songs to suit my own interpretation.
You carry a lot of awards in the music industry, right? That's really amazing. Do you ever get a little bit anxious because of it? Like, wow, what can I do to beat that now?
I don't really think about the awards much. At the time, I was really happy, but forget about them soon after. I always dread people asking me which awards I have, because I have a really bad memory! I don't perform to get awards, but appreciate them when they are given.
You sang the Welsh National Anthem at the Australia versus Wales Rugby Test Match at the Sydney stadium. How was the experience of performing in front of a lot of sports fans in such a huge stadium?
It was a bit scary, but once I started singing everything else went out of my head. It was a great honour to sing for my birth country, and have millions of people over the world watch it live on TV! It is definitely one of the highlights of my career.
You are going to Siberia this month to perform as the voice of Yseult in the Russian Premiere of "Tristan & Yseult". How excited are you to be a part of this sequence?
I leave tomorrow morning for Siberia! I am a little nervous, but very excited about it. It's a once in a lifetime experience, and I feel honoured to be asked to perform in the first four Premiere shows of the Russian version (which are all sold out!).
How was it being a part of the first one?
It was amazing to be part of the French Premiere of "Tristan & Yseult". I feel really lucky that the producer/writer, Alan Simon, found me on YouTube and invited me to France to sing the role of Yseult! It has been a great boost for my career!
I've heard you're a Manga fan, love to draw and had artwork published in the Welsh books "The Children's Voice", "The Age of Saints" and "Welsh in the Old West". Can you tell us a little bit about this passion of yours?
One of my brothers, Kieran, got me interested in Manga when I was very young, and I tried to copy the styles. I don't consider myself great at drawing, but I enjoy it and try to improve all the time. I was surprised when Lorin Morgan-Richards, owner of A Raven Above Press, asked me to provide drawings in his Welsh books – along with a lot of really great artists! Lorin also organises the Los Angeles St David's Day Festival, and invited me to headline the 2013 festival in Hollywood!
I have also seen you sell a few Harp Beast prints on your website. Have you ever considered creating artwork for your albums and even other people's albums, or even taking it to an extreme level and becoming a plastic artist or even a Manga cartoonist?
I have thought about creating artwork for CDs, so may do so in the future. I think it would be fun to be a Manga cartoonist, but I don't have the skills or the time to learn. I am not sure what a plastic artist is.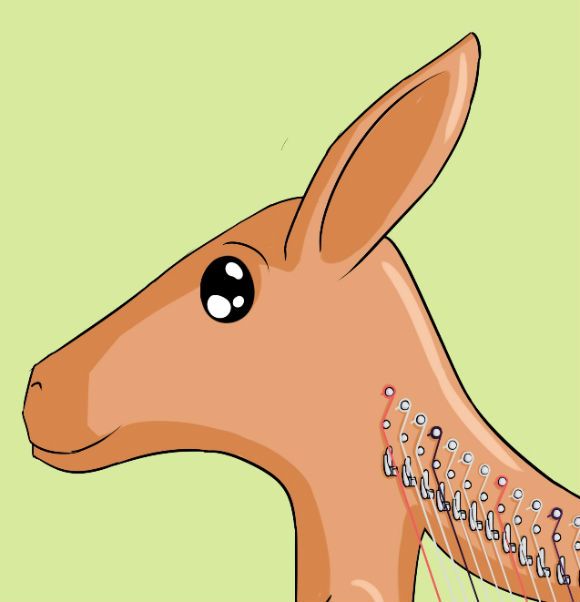 You're going to be touring throughout Europe this year. Is there somewhere you're going to be playing at for the first time?
I will be performing in Germany for the first time. We are also looking at venues in Holland, Italy and Spain. If these come about – they will also be firsts.
I have to say I think you're really talented and it's amazing to see all of the realizations you have achieved at such a young age. Is there anything you would like to say to all of the little girls out there dreaming of taking the same path as yours?
I never dreamed I would be performing for a living – I have always been so shy and had terrible performance anxiety (still do a little) – but I am really happy I have gone down this path now. If someone else wants to go along the same path, I would say you need to be dedicated and work hard at your craft, but don't forget to also have fun with it.
Thank you for the interview. Good luck with all your projects planned for this year!
Thank you!