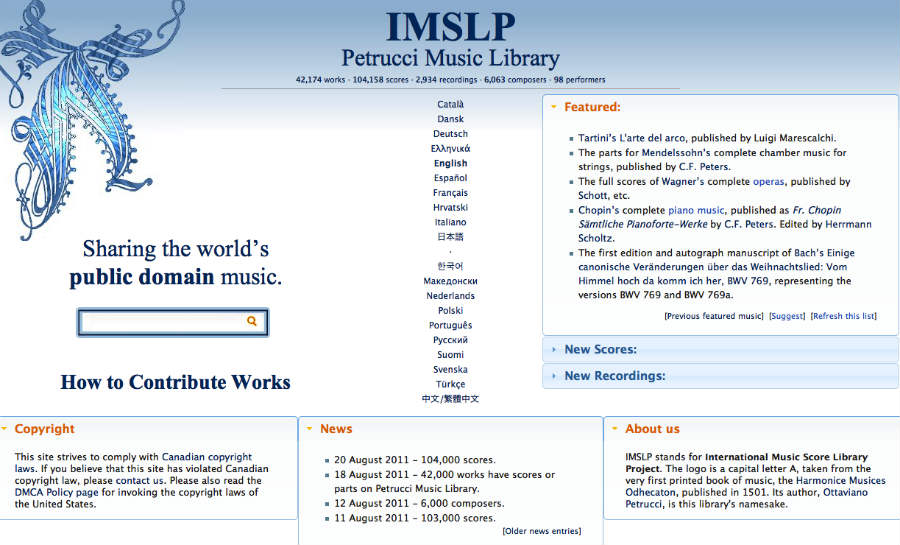 The founder of the IMSLP (International Music Score Library Project) has announced a plan to introduce a subscription service. But that doesn't mean you won't still be able to access the more than 300,000 musical scores contained in the library for free.
IMSLP creator Edward Guo said the scheme would be voluntary. However, subscribers will gain access to some new files that won't be accessible for free users, they'll be able to avoid some of the ads on the site, and they won't have to wait 15 seconds for a score to appear on screen.
Since its founding in 2006, IMSLP has become an increasingly popular way to access scores, particularly as musicians have turned to tablets, iPads, and other electronic devices when playing and practicing rather than the traditional paper scores. It has overcome strong opposition from some industry groups, one of which, the Music Publishers Association, even tried to have the site taken down for an alleged copyright infringement which turned out to be groundless.
Guo explained the decision by saying that the library is not attached to music conservatoires like traditional collections, and that he fears there is a lack of funds to keep the project running in the future. The subscription, if you choose to pay for it, will cost $22.80 annually.