In 1999, famed cellist Yo-Yo Ma mistakingly left his $2.5 million Stradivarius in the trunk of a taxi cab. The incident sparked a hunt for the historic instrument, which was later returned to him. In 2014 a similar situation transpired with the concertmaster of the Milwaukee Symphony Orchestra, except this was no accident.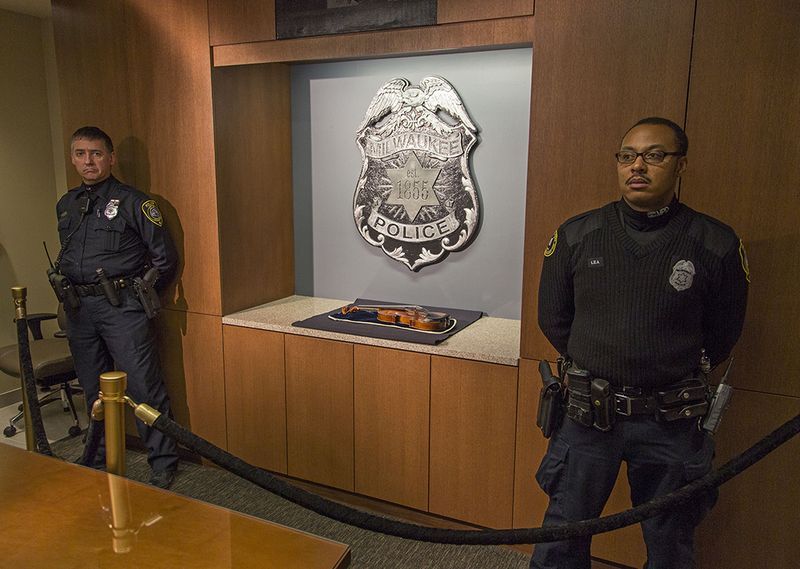 Concertmaster Frank Almond was leaving for the night in January of last year when he was attacked with a taser gun and his 300 year-old Stradivarius violin (worth $5 million) was stolen from him.
Milwaukee police and the FBI responded quickly, tracking down the seller of the taser gun to discover it was purchased by a barber by the name of Universal Knowledge Allah. Finding this character led to another individual associated with the theft, Salah Salahaydn, who is believed to have planned on cashing in on the reward money. Neither would benefit from the robbery and both were charged and sentenced to prison terms.
The instrument was recovered in an attic, wrapped in a blanket. There was no damage found on the violin or its bow, as determined by an expert appraisal.
Almond, in gratitude for the swift justice and return of his instrument, said thank you to the FBI and local police in an unconventional manner: by private performance at FBI Milwaukee headquarters.