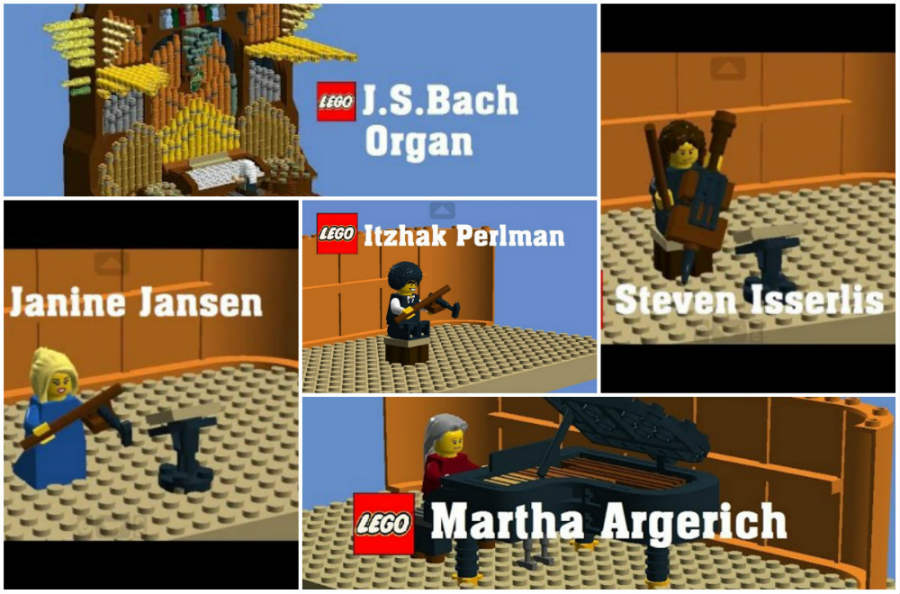 If you care to have your own pocket symphonic orchestra within arm's reach, all you have to do is go buy a box of Lego blocks.
Youtube User WowBrickArt manually creates the designs of some of the most majestic instruments, including an organ worthy of J.S. Bach, which comes with a half-hour long video tutorial. The user also indicates how many pieces you might need for your miniature instruments: it's 82 for Martha Argerich's grand piano, 88 for Krystian Zimmerman's, and 568 for Johann Sebastian Bach's organ. Mind that we had to specify the performers' or composers' names because each instrument also comes with their corresponding figurine: long grey hair for Martha Argerich, a curly white wig for Bach and spectacles for Itzhak Perlman.
"We didn't copy from a created set," WowBrickArt assures a user. "Also hope Lego will build it soon." Meanwhile, you will need to purchase each block individually!