The rituals that ballet dancers work through daily in their practices for performance are rigorous in nature. From stretching to the run-throughs of routines, the physical capabilities exhibited by these amazing individuals are nearly unmatched in the performing arts. But what about their ballet shoes?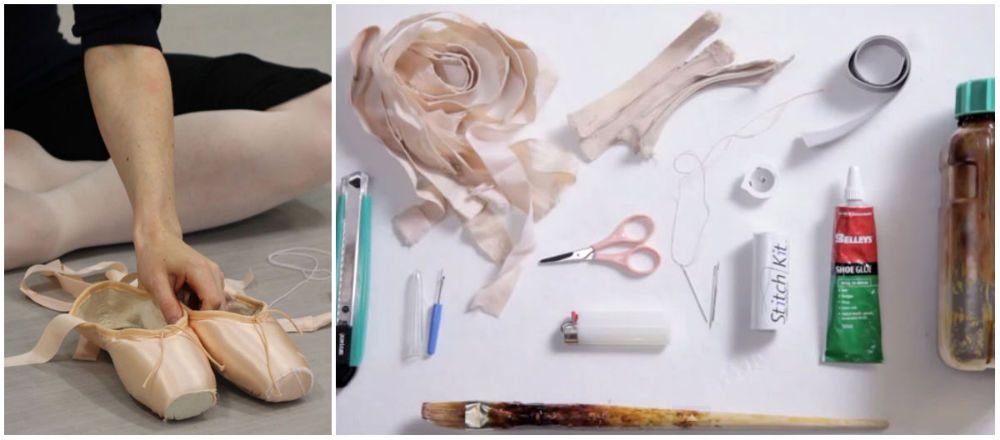 The Australian Ballet is known for amazing feats en pointe. This video exhibits the preparation done for the dancer's feet as well as their pointe shoes. Preparation by fire is a nice play on words that has more than a figurative meaning.
It's quite interesting and powerful to see the simple yet practical tools and accessories needed by ballet professionals to adequately prepare their shoes for stage performance including matches, razor blades, and glue. The DIY nature of this work is fascinating in and of itself considering the training and repetition involved.
The practical nature of subjecting one's feet to the arduous labors of ballet leads to the realization of toil and stress but on this appendage, yet this is something outside observers mostly ignore because it's hidden from plain sight. Preparing the feet for a lifetime (however long that is in this profession) of movement on your toes is focused practice. Add to that the process of preparation for the instruments that hold it all together and you have a more completed perspective to grasp the greatness of the artform.