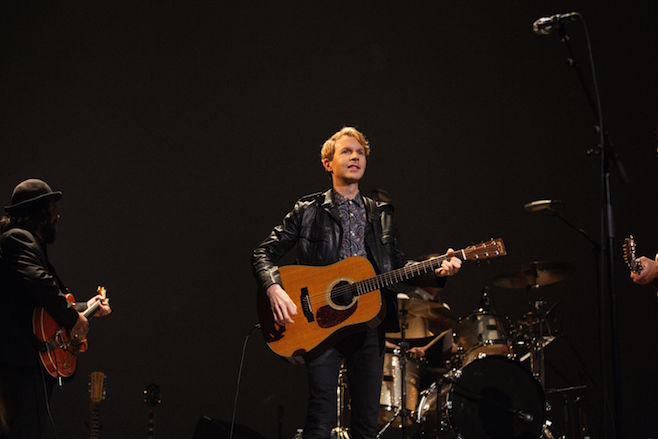 One of the more popular ways that emerging indie and unsigned artist use to grow their audience is by recording cover songs of more popular music. Covers are also a great way to honor and esteem past legends. Beck and a few other more prominent artists have done this recently in a tribute to The Beach Boys, The Byrds, and The Turtles.
Beck joined Jakob Dylan in a cover of The Byrds. Also present were Cat Power, Regina Spektor and Fiona Apple who recently performed in Los Angeles for a special concert in which all three artists performed rousing cover songs.
The event was Echo In The Canyon, taking place at Orpheum Theater in LA, paid tribute to some of the best musicians and songwriters of the 1960s with cover songs that joined Dylan with a variety of rising singer-songwriters of today. More videos and covers from the performance can be found Here.