Celebrating his 90th birthday this season, Herbert Blomstedt will conduct the New York Philharmonic later this week in three performances of Beethoven's Symphonies No. 7 and 8.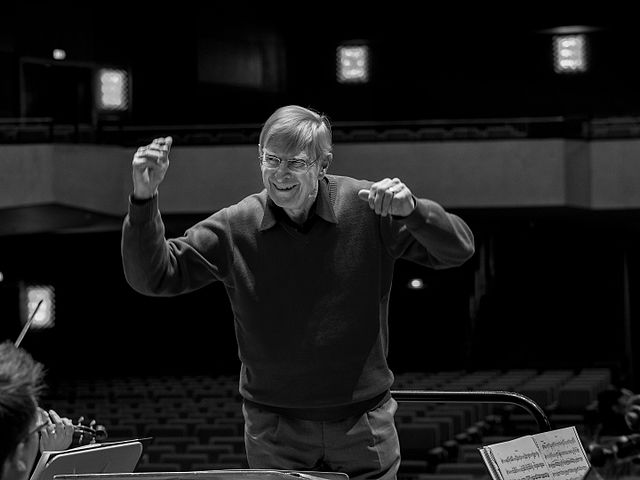 The conductor, whose career began over six decades ago in 1954 when he debuted with the Royal Stockholm Philharmonic Orchestra, still appears regularly with leading ensembles like the Berlin Philharmonic and Dresden Staatskapelle. He will turn 90 in July, but still has 90 performances around the world planned for this season. He completed two weeks of performances with the San Francisco Symphony Orchestra earlier this month. After appearing in New York, he is scheduled to travel to Europe for concerts in Amsterdam, Berlin, and Vienna.
Blomstedt's recorded works include full cycles of symphonies by Beethoven and Schubert with the Dresden Staatskapelle and Bruckner's symphonies with the Leipzig Gewandhaus Orchestra.
He has been recognised with a series of awards, including Germany's Federal Cross of Merit and the Danish Leonie Sonning award. At the ceremony for the latter, he conducted the Danish Radio Symphony Orchestra in Beethoven's Symphony No. 8.
He will conduct the New York Philharmonic on 22 Feb. at 7:30 p.m., 24 Feb. at 11 a.m. and on 25 Feb. at 8 p.m.
Did you enjoy reading this article?
We rely heavily on the generosity of our readers in order to continue and expand our work. Even a small, regular donation can go a long way to help us pay our writers and expand our team so we can bring you the latest from the world of classical music and beyond. Please donate today in support of our Patreon campaign.