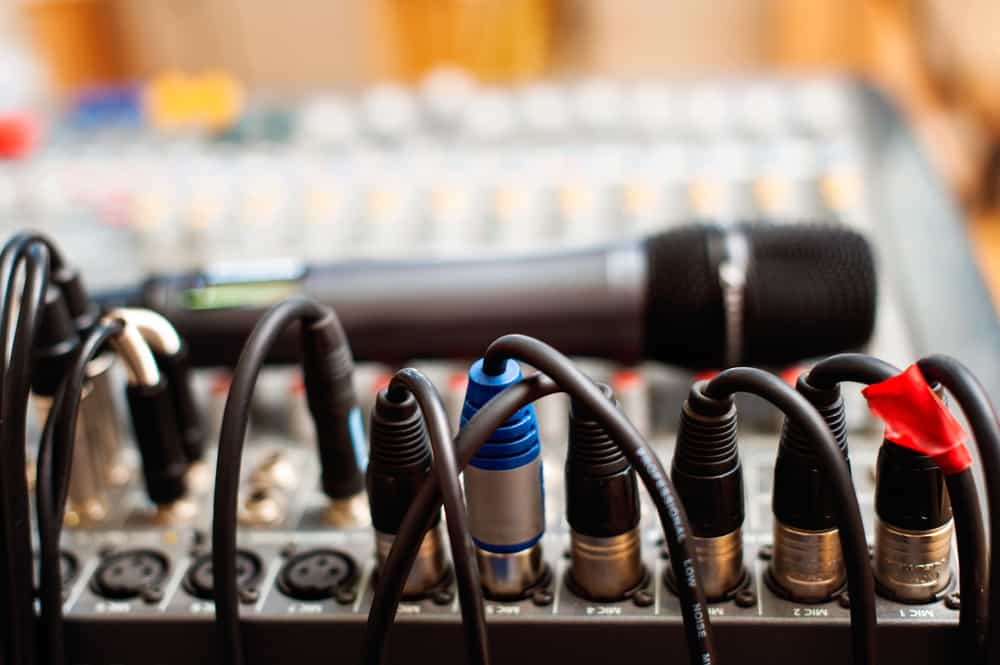 The line array speakers have become quite popular among musicians for their loudspeaker system. The vertical ones are perfect for ensuring consistent sound delivery during concerts. So, if you are looking for a line array speaker, we are sharing this Harbinger MLS900 review. Now, let's get into the details!
DISCLOSURE: This post may contain affiliate links, meaning when you click the links and make a purchase, I receive a commission. As an Amazon Associate I earn from qualifying purchases.
Harbinger MLS900 Review
This unit has become a famous personal line array speaker that delivers a perfect combination of portability, power, and advanced features. To illustrate, it has high-end turning, Bluetooth audio, advanced smart stereo, and eight inputs.
In addition, it has a full range of inputs that allow the users to connect two guitars, microphones, keywords, and stereo electronics while using aux and Bluetooth audio. Having said that, it delivers a fine combination of amazing sound quality and connectivity.
Inputs
The speaker is designed with three channels and supports eight inputs (yes, they work simultaneously). This means that you can connect two guitars or microphones at once, as well as the stereo electronics and keyboards. In addition to this, you can use Bluetooth audio and aux, and all of them can be used at one time. With these input options, you won't need a mixer, but it still allows the users to connect additional music gear.
Tuning
These speakers are integrated with larger columns that deliver excellent tuning, especially when you are looking for articulate, warm, and solid mids sounds. It has incredibly in-depth highs, and the availability of sub kicks promise a widespread basis as compared to other array speakers.
As far as the room coverage is concerned, it extends to over 180-degrees, which means the sound will reach the audience. This system is a must to deliver intimate vocals and pounding bass.
Convenience
It's quite evident that these line speakers are designed in a big form which also reflects the versatile capacity. However, that doesn't take away the mobility and portability. It has a comfortable base that weighs less than 30 pounds, making it easy to carry around.
In addition, it comes with a shoulder bag, promising hands-free traveling. That being said, with a free hand, you can carry the gear bag or the keyboard whenever you've to travel for the gigs. All in all, it's easy to carry around and will easily fill up the venue with your tunes and melodies.
Smart Stereo Capacity
Harbinger MLS900 can be integrated with another one, which allows smart stereo routing and a bigger sound capacity. The best thing about this connection is that you will have better control over the tones, and volume management will be easier.
For this connection, you need to connect the inputs to the first unit, and it will smartly route to different speakers. Moreover, it puts mono signals into the mix, and you will be able to control the tone and volume from the first speaker unit, creating the full-range rig!
Durable Design
The speakers are integrated with spring-oriented ball bearings into the column mounts, which seamlessly slide and click into the desired place. Moreover, the fronts of columns are made from steel, while the base cabinet can easily protect the connections and knobs.
On top of everything, the speakers come with a padded shoulder bag that protects the columns during traveling without compromising on ease of transport.
Wide-Range Coverage
Harbinger MLS900 offers a full-range coverage, and that's easily the biggest point of this unit. To illustrate, the column speakers are designed to create two sound arcs, and that too, an outward angle.
In addition, it also ensures consistent and balanced audio transmission throughout the place. The arrangement of these speakers makes them suitable for on-stage monitors and house sound systems. The best thing is that you won't need extra speakers to get clear audio.
Power
We have already talked about the portable and compact size but what's best is an array of six high-frequency drivers and an eight-inch subwoofer that promises top-notch sound quality. It is designed with an onboard power module that can supply 900W output, promising clear and clean audio. Even more, this clear sound is perfect for your audience and yourself – what could be better than this?
To summarize, this is one amazing line speaker that you must have if you get regular gigs!