Hamburg's Elbphilharmonie concert hall, which experienced a number of lengthy delays during construction, is finally scheduled to open later this week with a concert on Wednesday.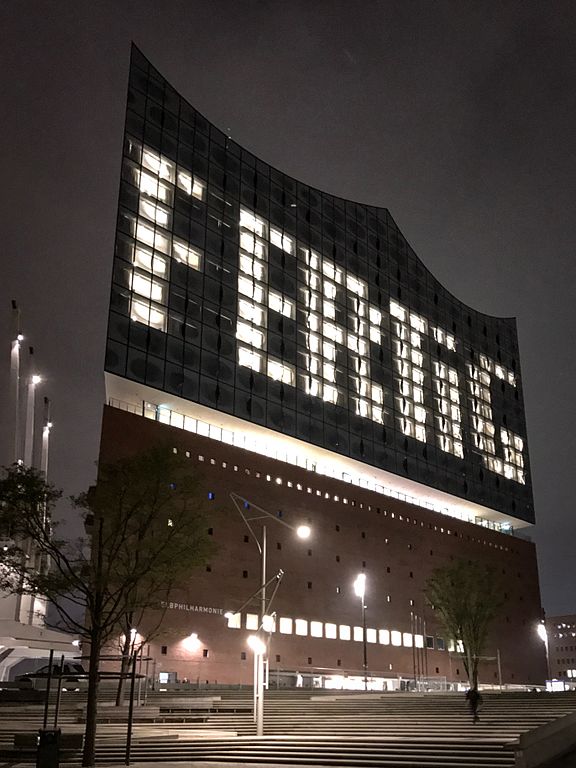 German President Joachim Gauck will present the opening concert, which will feature works by Praetorius, Beethoven and Wagner. But in addition to that, some of the music to be performed at the gala remains a closely guarded secret.
On top of the various dignitaries and press representatives, only 1,000 lucky patrons were fortunate enough to be randomly selected to receive a ticket for the debut concert. If you're not among them, you can watch the gala in 360 degree-video beginning at 18:30 Central European Time (GMT +1) on Wednesday.
The eye-catching building, designed by Swiss architect Herzog de Meuron, was initially planned to cost €77 million and be constructed within a four-year period. In the end, it took a decade to build and is anticipated to reach a final cost of some €866 million.
The Elbphilharmonie boasts impressive views of the city and is also hoping to attract visitors with a wide-ranging musical programme going beyond classical music. The renamed NDR Elbphilharmonie Orchestra will play at the opening concert, which will have a re-run on 12 January, and there are also plans to bring jazz artists and world music performers for future concerts.
Get more information at the Elbphilharmonie's website.
Did you enjoy reading this article?
We rely heavily on the generosity of our readers in order to continue and expand our work. Even a small, regular donation can go a long way to help us pay our writers and expand our team so we can bring you the latest from the world of classical music and beyond. Please donate today in support of our Patreon campaign.