Groupmuse is a new initiative aimed at bringing classical music to audiences in the home. Creator Sam Bodkin said it was inspired by the idea of giving people the opportunity to hear music in the setting originally intended by composers.
Instead of attending a large performance in a concert hall, users of Groupmuse can sign up to host an event in their home. Friends, relatives and strangers can attend to socialise for a while before sitting down to listen to a famous piece of music played by up-and-coming musicians.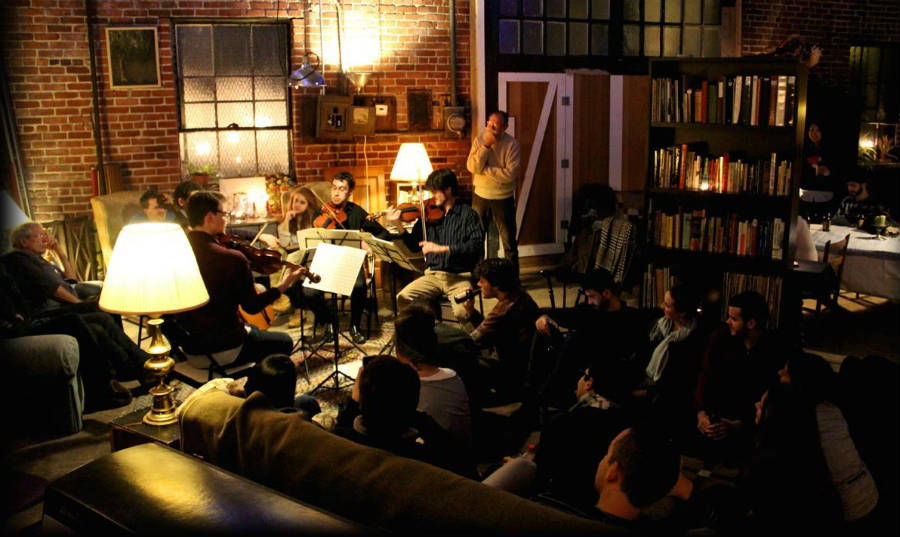 Violinist and Juilliard student Annika Jenkins explained how performing with Groupmuse had changed her approach to music. "You just get their energy and it rebounds off the group and incorporates into the music. It's incredible," she said.
The company was established in Boston in 2013, but has since expanded to hold events in New York and San Francisco as well. Groupmuse is currently running a Kickstarter campaign with the aim of raising $100,000 to grow its operations. In the three cities where Groupmuse is active, it is putting on 70 concerts a month.
But Bodkin is hoping for more. "we have 50 new cities that want to grow Groupmuse communities, and our staff is stretched too thin. We just have 5 people. To have it be an institution, to be an essential facet of a city's culture—the only way to get Chicago to that level, and Seattle and Washington DC, is if we get a bigger team.," he said in an interview.
You can find out more at the Groupmuse website.