This week, Google dedicated one of its Doodles to Peruvian soprano Yma Sumac, who would have been 94 on 13 September.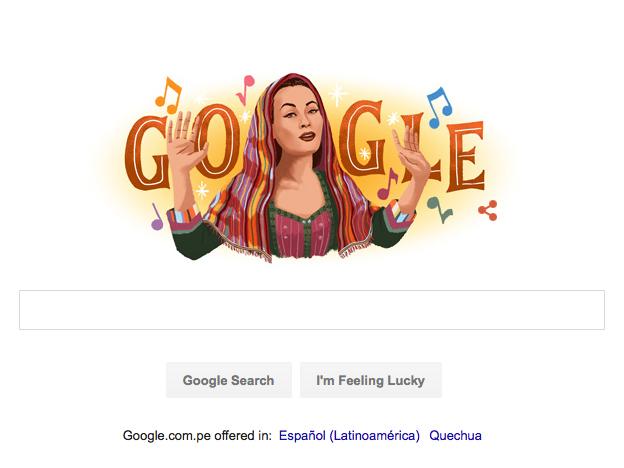 Sumac, who was born Zoila Augusta Imperatriz Chavarri del Castillo in 1922, reached the peak of her fame in the 1950s when she moved to New York after getting her big break on an Argentinian radio show.
Sumac was renowned for her five octave vocal range. It brought her success with performances at Carnegie Hall, the Hollywood Bowl and for Queen Elizabeth.
Her popularity, initially at least, did not take off in Peru. Lima's Municipal Theatre refused to give her a performance following an international tour and instead hosted a show featuring a group of trained dogs the week after. However, Sumac did ultimately win over her compatriots and was awarded the Order of the Sun, Peru's highest honour, in 2006.
She became known as the Inca Princess and many myths developed around her. One was that the Peruvian government discovered her in a remote highland village and that their decision to take her to Lima provoked an uprising among the local Indigenous population.
Sumac died in 2008 at the age of 86.
Did you enjoy reading this article?
We rely heavily on the generosity of our readers in order to continue and expand our work. Even a small, regular donation can go a long way to help us pay our writers and expand our team so we can bring you the latest from the world of classical music and beyond. Please donate today in support of our Patreon campaign.