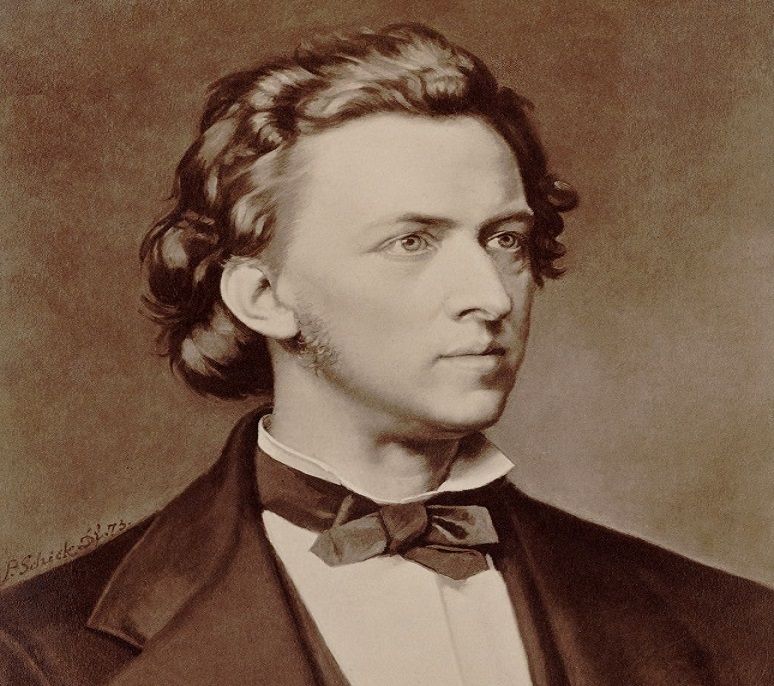 Here are the facts about the great composer – Frédéric Chopin (1810 – 1849).
Feel free to Subscribe to Our YouTube Channel if you like this video!
Facts About Frédéric Chopin:
In letters to friends, Chopin's partner of 10 years, the writer, George Sand (her pen name), he was known affectionately by a number of terms of endearment; 'Chop Chop', 'Chopinet' 'my little grasshopper', 'Monsieur Velvet-fingers' among them.
Chopin's favorite piano maker was Pleyel (the French builders) and, when he and Georges Sand and her children went to stay on Majorca for Chopin to recuperate from his tuberculosis, his piano was to go with him. However, it took such a long time to get through the Spanish customs, he had to make do with an inferior local piano – but he still managed to compose some of his most famous pieces on it.
When Chopin and Georges Sand returned to France from Majorca, they couldn't afford the extortionate Spanish taxes for the piano for the trip home. The fact that Chopin suffered from tuberculosis also meant that they weren't able to sell the 'infected' piano (as the locals thought). Thankfully, a wealthy French lady on the island who wasn't so superstitious bought the piano from them.
When Chopin was first introduced to George Sand at Liszt's house in the autumn of 1836, he exclaimed 'what an unpleasant woman'. Clearly, he eventually changed his view as they became lovers not long after.
Although we know Chopin as being Polish – he was born near Warsaw in 1810 – his father, Nicholas Chopin, was a French émigré.
As death approached, Chopin lay in his bed surrounded by a group of friends and admirers for some days. As the time got close, Chopin asked the young Countess de Potoska who had been tending him, to sing the national anthem of Poland, their country; Jeszcze Polka nie zginela ('No – Poland is not lost'). He breathed his last as she finished.
The French Romantic artist, Ferdinand Delacroix, was to paint a portrait of Chopin and Georges Sand together, but the piece was never actually completed. As a result, the two men became friends and they exchanged letters where they discussed their fashion tastes. Delacroix was a collector of waistcoats and Chopin, gloves; both were reserved, discreet, and refined people.
Georges Sand was 32 when Chopin first met her – he was only 26. She had been divorced and had two children, Solange and Maurice. Unfortunately, it was Solange who was partly responsible for the pair splitting when Georges accused Chopin of siding with her daughter in a dispute over the marriage of Solange to the sculptor Auguste Clesinger, and with whom George and her son had had a blazing row which had descended to violence and threats of death. Georges, in her anger, suggested that Chopin had been in love with her daughter all the time, and not her. There was no going back.
The composer, Robert Schumann, was a talented writer as well as a musician, and it was he who wrote the words, 'Hats off, gentlemen, a genius!' after hearing the young Chopin playing for the first time.
Chopin only gave around 30 public concerts in his life; he preferred to play to small social gatherings in the salons of wealthy Parisiens.
Although he only played 30 public concerts in his life, five of these were in Britain during an ill-fated visit there for seven months in 1847. For a sickly man with tuberculosis, the wet and windy weather of Scotland and England was hardly going to be good for him. He did, though, play for the new Queen, Victoria and Prince Albert; the Queen, who rarely spoke to anyone, actually spoke to him twice.
The visit to Great Britain very nearly killed Chopin and he was eventually helped back to Paris in November 1847, when the fog and cold weather had descended on London, by his traveling companion, Leonard Niedzwiedzki. He'd written to his friend in Paris, 'One day longer here and I won't just die – I'll go mad'. Taken to the train station by John Broadwood, the piano builder, they were seen-off by well-wishers before Chopin suffered a seizure on the train. He survived this but was dead within a year.
Like other celebrated artists, Bram Stoker, Charles Dickens, and Hector Berlioz, Chopin had a bank account at Coutts in the Strand London. The Coutts family were great supporters of the arts and attended concerts given by him during his stay in Britain. After returning from Scotland to London in 1847, Chopin opened his account with a deposit of £250 (around £25,000 in today's terms).
Chopin's illness provoked some less than complimentary comments; Hector Berlioz made the slightly derogatory comment, 'Chopin has been dying all his life', and even Georges Sand, after they had split up, suggested that his illness which she sarcastically referred to as 'son maladie' was mainly psychosomatic. Sir Charles Halle made the point that Chopin would approach the piano bent double like an old man who could barely move, but then magically straighten up and appear to grow in strength as he started to play.
As well as suffering from tuberculosis, Chopin had epilepsy; this caused him to have vivid dreams of dead relatives and 'damned creatures' inside his piano.
The 'Raindrop Prelude' (Opus 28) was partly written when he and Georges Sand were staying on Majorca. She and her son had returned late from Palma one evening in a fierce thunderstorm and found Chopin fretting – he'd assumed that they had been killed. He said that whilst playing the piano he'd had a dream about himself drowning in a lake – he talked about drops of water falling on him. Georges assumed that he'd simply interpreted the sound of the raindrops on the roof by the repeated A flat notes which dominate this Prelude.
The 'Minute Waltz' (opus 64), as it is known, actually takes longer than a minute to play. It usually takes around a minute and a half. However, due to its obvious brevity, the publishers nicknamed it thus, and it has stuck.