The great pianist, composer and conductor Franz Liszt was born today in 1811.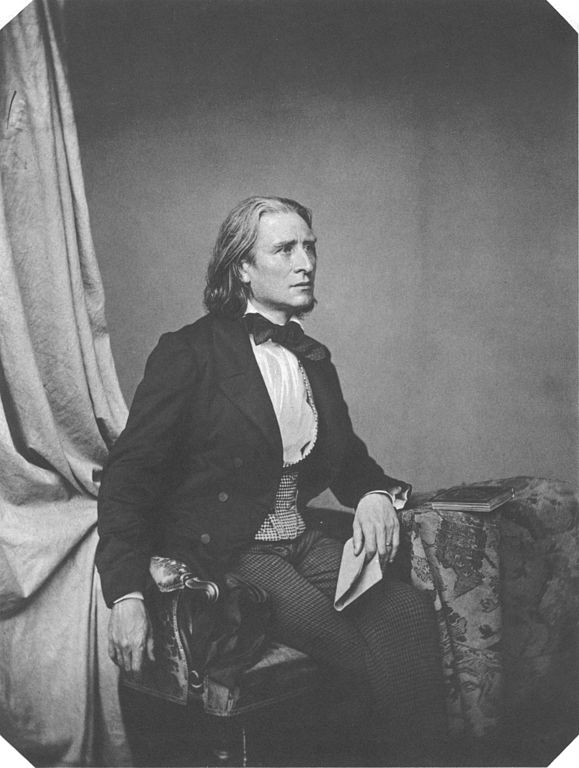 Liszt's musical talents were legendary. He could reportedly make grown men weep and women faint when he dazzled on the piano, leading many to wonder whether he had made a pact with the devil.
Then, at the height of his powers, Liszt decided to pursue a different course and withdrew from the performer's role to concentrate on composition and conducting.
He stood out from his first piano performance at the age of 9. When he was still performing and travelling around Europe, he provoked the kind of enthusiasm and general excitement among his audiences that would today be associated with pop stars.
But even after he settled in Weimar to focus on his composition, his work had no less of an impact. There he wrote the famous Hungarian Rhapsodies and Piano Sonata in B minor, among other works. He also continued as a teacher of music.
Later in life, Liszt spent time in Rome and was appointed an abee. He secured a reputation as a conductor almost as strong as that which he built up in his younger days as a pianist.
The persistent theme of Liszt's alleged relationship with the prince of darkness was explored in an insightful and engaging way by Leonard Bernstein in one of his Young People's Concerts, which you can see below. Bernstein focuses his audience's attention on Liszt's Faust Symphony in three movements.