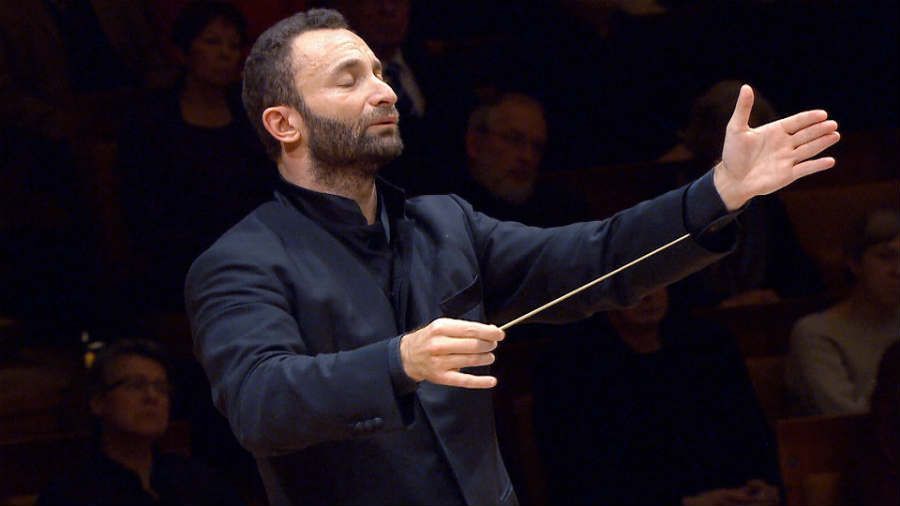 On 22 June, the Berlin Philharmonic unexpectedly announced that it had reached a decision on who would succeed Simon Rattle as chief conductor when he departs in 2018.
Kirill Petrenko, A Russian-born conductor who has spent most of his career in Austria and Germany, was elected by the orchestra. The decision came just six weeks after the first round of voting failed to produce a result on 11 May. To avoid the media hype this time around, the orchestra met at a secret meeting on Sunday, 21 June and reached a consensus within three hours.
Petrenko, who is currently general music director at the Bavarian State Opera, was informed by telephone and it was made official at a press conference last month.
So who is Petrenko and what can be expected from him when he takes over? There has been considerable reaction to his appointment from important figures in culture in politics in Germany, to musicians and conductors from around the world. Here are a few things you should know.
He made an impression at a young age
Petrenko was born in to a musical family, with his father being a violinist. Kirill made his debut with the Omsk symphony orchestra as solo pianist at aged 11. In 1990, he moved to Austria at aged 18 with his family. Already by the time he was 30, he had conducted at the Vienna Volksoper (people's opera) and produced impressive performances of Wagner's the Ring of the Nibelung operas when he was director in Meiningen.
He has conducted in Berlin before
Petrenko will be familiar to Berlin audiences. Between 2002 and 2007, he was general music director at the Komische oper, one of the city's major opera companies. During this time, he built collaborations with other directors, and also made his first appearance as a guest conductor at the Berlin Philharmonic in 2006. Officials commented that whereas the first appearance of a conductor at the Berlin Philharmonic often leads to the question of whether they should be invited back, with Petrenko, the question was when should we invite him back?
He places great emphasis on musical quality and perfection
Petrenko's meticulous approach to the music and his determination to achieve a perfect performance have been pointed to as his great strengths. When he conducted at the Wagner festival in Bayreuth, he reportedly spent days in the museum studying the original score hand-written by the composer. Peter Riegelbauer, a member of the Berlin Philharmonic executive, described Petrenko as a "musician with whom the score and the piece comes first, not himself as an individual, but who in the evening can transform the concert hall in a mesmerising way."
He rarely speaks publicly
Media interviews are not Petrenko's main concern. The last full interview he gave was three years ago. He usually explains his refusal to give interviews by noting that he wishes to focus on the music, something which will make him a sharp contrast to Rattle. It is being speculated that much of the media work and educational activities taken up by Rattle will now fall to other senior members within the orchestra, since Petrenko will concentrate predominantly on the orchestra and its repertoire. He has released very few CDs, something which is likely to change when he takes over in Berlin. Here you can listen to a previously unknown recording of him conducting.
He may only take up his post in 2020
The Bavarian State Opera where Petrenko is currently general music director has expressed a wish to lengthen his contract, which currently is due to expire in 2018. Rattle has already revealed that he plans to return to the UK to conduct the London philharmonic in the same year, so there may be a period of transition before Petrenko takes up his post. This should all become clear in the coming months as negotiations are carried out to finalise the terms of his contract in Berlin.