With the Black Friday rush yesterday, everybody is starting to think about gifts for the holiday season, whether for Christmas or other festivities.
Maybe you're struggling to find the perfect gift for a classical music fan, or just looking for  bit of inspiration. So we thought we'd bring together five ideas to help you out.
J.S. Bach, The French Suites: Murray Perahia
This October 2016 release came out on Deutsche Grammophon and includes Perahia's performances of Bach's six French suites. He has already won recognition with Bach's music for his performances of the Goldberg Variations, English suites and partitas.
(Cost: $19.34 via Amazon.)
Buy a gift to support your local orchestra/opera
Many orchestras and opera companies offer packages to suit the needs of a regular concert-goer or someone who has perhaps thought about attending performances but never managed it. You'll need to look at what's available wherever you're based, but here are some examples:
The New York Philharmonic allows you to create your own subscription series by selecting four or more concerts from its extensive offerings.
The Royal Opera House in London offers various packages allowing you to book performances in advance at an affordable overall cost. The dates are also flexible.
The Vancouver Symphony offers a sampler pack, which allows you to select four tickets from its season of concerts for a reduced price.
(cost: varies.)
Mozart 225: 200 CD box set
If you're feeling especially generous, you could pick up this box set containing recordings of Mozart's entire collected works. It has been brought out by Decca Classics in collaboration with the Mozart Foundation in Salzburg. It includes some recordings of pieces on Mozart's own instruments and other works whose origins remain in question. In addition, two books come with the set containing essays and commentary on Mozart's life and work. You can get more information on it from the Mozart225 website
.
(cost: $422, via Amazon.)
New York Rhapsody: Lang Lang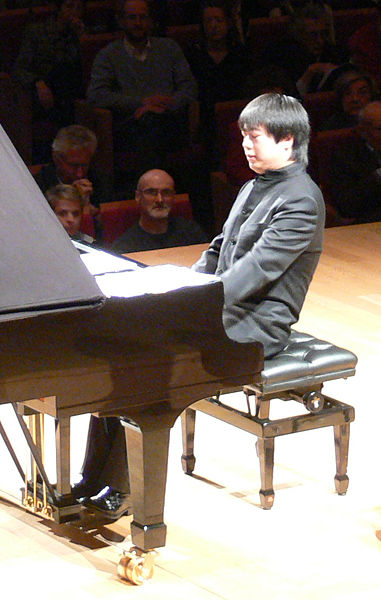 This could be a good choice for someone just getting into classical music or anyone who enjoys a bit of crossover. Lang Lang plays alongside several artists in reworkings of famous tracks, including "Rhapsody in Blue.
(Cost: $11.19 via Amazon)
Who knew? Answers to questions about classical music you never thought to ask: Robert Cutietta
This book takes a look at aspects of orchestral music that may have seemed puzzling or confusing to listeners. Perfect for someone who thinks they know all there is to know about classical music or anyone curious to learn more. Cutietta is dean of music at the Thornton School of Music at the University of Southern California and described as one of the US' preeminent music educators. The book arose out of his "Ask the Dean" weekly radio slot on KUSC radio.
(Cost: $16.95 via Amazon)