Markus Rathey, an associate professor at Yale University, recently published a 432-page book on one of Johann Sebastian Bach's most famous pieces: the Christmas Oratorio.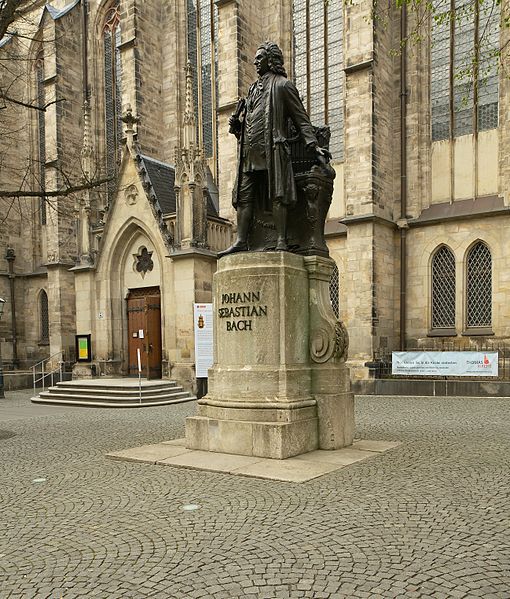 Rathey examines the cultural and historical background to Bach's composition, including the transformation of Christmas as a festival in late 17th century Germany as the authorities sought to stamp out older, more boisterous forms of celebration.
He undertakes a detailed analysis of the score, demonstrating how Bach's compositional technique operated and how he developed ideas from their initial stages to the final product. One feature of Bach's composition that receives attention is his parody on or reuse of cantatas originally written for secular pieces in the oratorio.
In a piece for the Wall Street Journal earlier this year, Rathey argued that Bach's music cannot be fully appreciated without taking his Lutheranism into account. Contemporary performances of Bach occur in "sterile environments," he contended, like concert halls. But to Bach, the purpose of his music was somewhat different: it accompanied the singing of hymns and the oration of a one-hour sermon. Rathey does not believe one has to be religious to appreciate Bach's music as works of art, but he does feel that studying these questions will increase the impact of the Thomaskantor's works.
Expressions of religious piety in Bach's day were characterised by emotional imagery, He went on. Although it is difficult to be sure of Bach's precise religious beliefs, Rathey is convinced he shared those of his contemporaries. In one rather amusing anecdote to demonstrate this, he writes, "In one movement of the "Christmas Oratorio," he ran out of space when entering the text and instead of writing the German word for heart ("Herz"), he drew a little heart in the corner of the page."
Rathey's book is published by Oxford University Press and available on Amazon.
Did you enjoy reading this article?
We rely heavily on the generosity of our readers in order to continue and expand our work. Even a small, regular donation can go a long way to help us pay our writers and expand our team so we can bring you the latest from the world of classical music and beyond. Please donate today in support of our Patreon campaign.