Eight youth choirs from around the world will gather in London next April for the inaugural International Youth Choir Festival.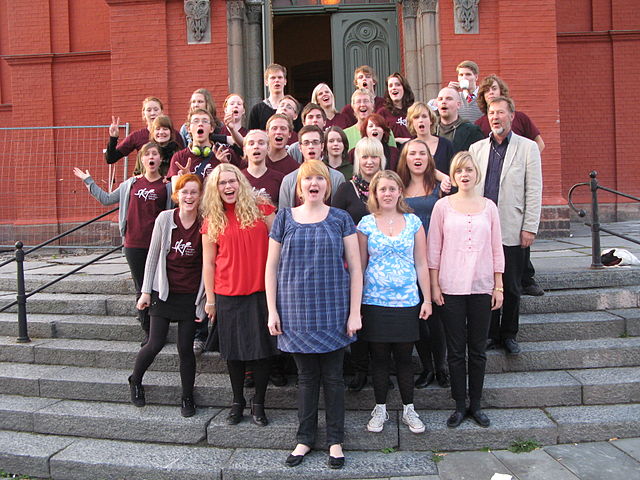 The participating choirs will hold workshops and also showcase their talents to schoolchildren in the city, before holding a conference and performing together in a concert at the Royal Albert Hall.
Here we take a look at the eight choirs involved. If you want more information about booking tickets, visit this link.
National Youth Choirs of Great Britain
The NYCGB will host the event together with the Royal Albert Hall. It was founded in 1983 and includes five choirs from across the country for children aged 9 to 25.
Boston Children's Chorus
The United States will be represented by the BCC, which encourages its members to become active in social change and education outreach programmes.
Diocesan Boys School Choir
The choir comes from a well-respected school in Hong Kong. The school is renowned for focusing on developing students' artistic abilities as well as their academic talents.
Mzansi Youth Choir
The South African choir is based in Soweto, an area of Johannesburg, and aims to give underprivileged young people the opportunity to showcase their talents, which as you can hear from this clip are considerable.
Manado State University Choir
The Indonesian choir draws on the country's culture in their performances, including in their dress, but also seeks inspiration in musical styles from other cultures.
Norwegian National Youth Choir
The choir was founded in 1987. Here they perform music by Edward Grieg. It also performs contemporary pieces and folk songs.
Riga Cathedral Boys Choir
The choir tours regularly internationally and appeared at the Kennedy Center in Washington in 2010. The Riga Cathedral Choir School offers education in music to boys and girls aged 7 to 18.
Sawa Choir
Unfortunately, there is no recording available for this Israeli choir, which works to bring together young people from different cultures and religions. Rahib Haddad, who established the choir, is an Israeli Arab and has sought to revive Arabic music in the country.
Did you enjoy reading this article?
We rely heavily on the generosity of our readers in order to continue and expand our work. Even a small, regular donation can go a long way to help us pay our writers and expand our team so we can bring you the latest from the world of classical music and beyond. Please donate today in support of our Patreon campaign.