These are words you do not expect to hear from a young, professional conductor in 2013. Yet, the minted maestro of the Oslo Philharmonic, Vasily Petrenko, found himself saying them in an interview with Olso newspaper, Aftenposten. He also found himself backtracking almost immediately as the firestorm of public opinion forced him to clarify his comments on the Oslo Philharmonic blog).
In classic politi­-speak, Petrenko wrote, "I'm truly and deeply sorry that I expressed myself in a way that made people misunderstand me." Nothing tempers an apology like the shifting of blame from personal failing to collective miscommunication. Petrenko also made note of the fact his wife was a choral conductor which, of course, automatically absolves him from sexism in the same way racism ceases to exist if one has a black friend. But perhaps the most telling statement in Petrenko's post was this: "I'd encourage any girl to study conducting. How successful they turn out to be depends on their talent and their work, definitely not their gender."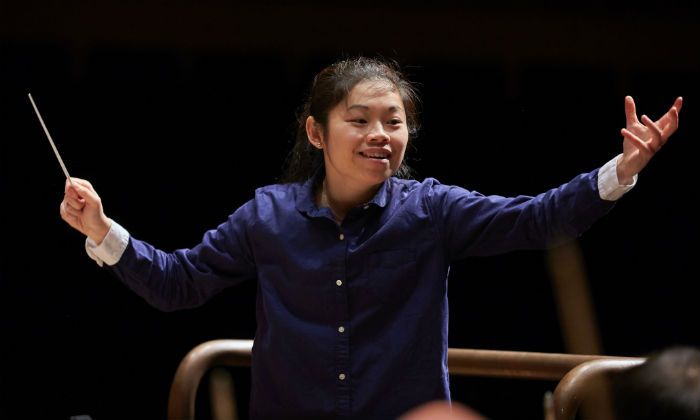 It would be more accurate to say that success should depend on talent and work, but entrenched bias towards the established male conductor still appears to be a factor. Petrenko may not have meant what he said (or the translations may have garbled his message), but his words tapped into a latent vein of discrimination within classical music that rightfully caused outrage. Shortly after, an article in Mother Jones broke down the gender gap within US orchestras. Overall, in 2012­-2013, they found 80% of orchestras were conducted by men. As the prestige of the orchestra rose, that percentage became more extreme, with only one woman conducting in the top 22 highest-­budgeted orchestras.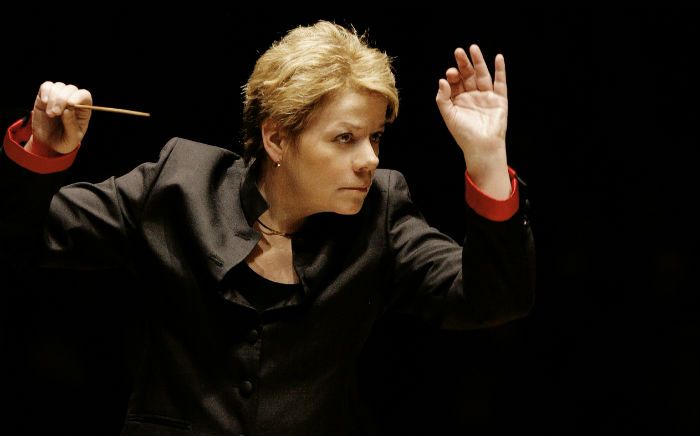 As of today, based on the 22 highest operating budgets found on Home Fuse Net, Marin Alsop of the Baltimore Symphony Orchestra remains the sole female principal conductor of the top orchestras in the US. Before Alsop, however, the number was zero. In 2005, the elation of her historic selection was swiftly followed by dismay as 90% of the orchestra's musicians publicly declared their opposition to her appointment. "I definitely considered not taking the job," Alsop admits in an interview for Makers, "But, I did think, you know, to be the first woman to head a full­-time American orchestra and then to chicken out and walk away… not a good choice." She met with the orchestra and won their support before embarking on a successful run that led to a renewed contract and international acclaim.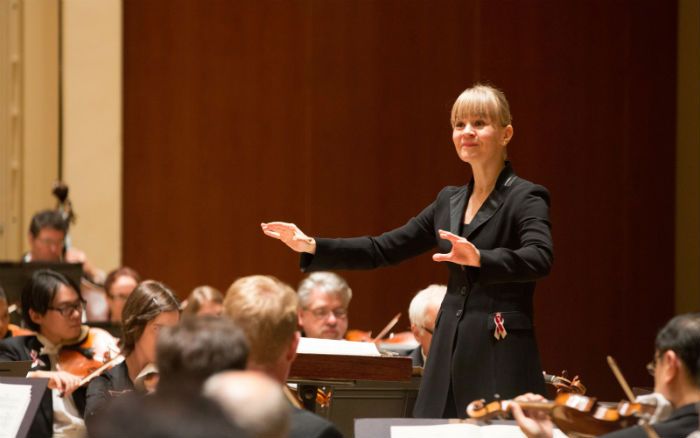 In 2016, the venerable Helsinki Philharmonic will welcome its first female music director in Susanna Mälkki. Given that Finland has already seen two female prime ministers, perhaps it is not surprising that Mälkki's appointment raised few eyebrows (if any). However, this does not mean Målkki escapes constant questioning about her experience as a woman in her chosen profession. As evidenced in a recent interview, she's perfected her response to such queries: "I think I'm done with the subject. I gave it a lot of thought earlier but there is nothing you can say in one sentence that covers the whole thing so I prefer to keep quiet and get on with my work. I'm a musician and that's it really."
With a promising wave of female conductors on the rise, it feels like the ground is shifting towards the conversation Mälkki wants to have about music rather than the one she has to have about gender. In 2006, Shi­-Yeon Sung broke the gender barrier in the Sir Georg International Conductors' Competition as the first female winner.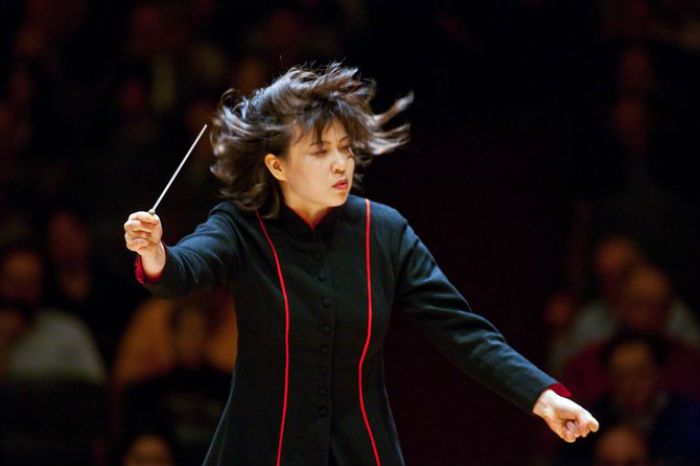 In 2009, Nazanin Aghakhani became the first woman to officially conduct an orchestral concert in Iran. Elim Chan delivered a blow to the glass ceiling by winning the 2014 Donatella Flick LSO Conducting Competition. This year, Morley College won funding from the Arts Council England to continue a program with the special mandate of introducing musically gifted teenage girls to conducting.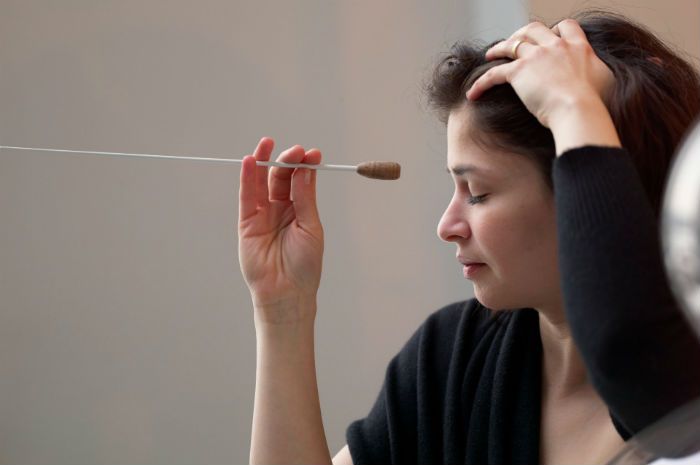 For Alsop, the shift must be vindicating. She can recall, as a child, seeing Leonard Bernstein conduct and having the immense satisfaction of discovering what she wanted to do with her life. Upon sharing this goal with her violin teacher at pre-­college Juilliard, Alsop received this response: "Well, you know you're too young to be a conductor […] and girls don't do that." Alsop's mother was furious with the teacher but this did little to assuage Alsop's devastation. The next morning, when Alsop came down to breakfast, she found a long wooden box waiting for her. It contained a collection of batons (Source: Makers).
Around the time of Petrenko's remarks, Alsop was preparing for another first as conductor of the Last Night of the Proms. In her speech, she thanked her parents for their unwavering support and addressed the gender issue head on: "I'm still quite shocked that it can be 2013 and there can be firsts for women but…." She had to pause for the applause to die down, "Here's to the seconds, thirds, fourths, fifths, hundredths to come!"
Click to play the video!
Where women and classical music are concerned, there are still many firsts to come. However, Alsop, Mäilkki, Sung, Aghakhani, Chan, and Morley College deserve recognition and respect for their part in paving the way to a more equitable future. For each girl on the podium, there are many in the audience who can never be told this is something girls don't do.