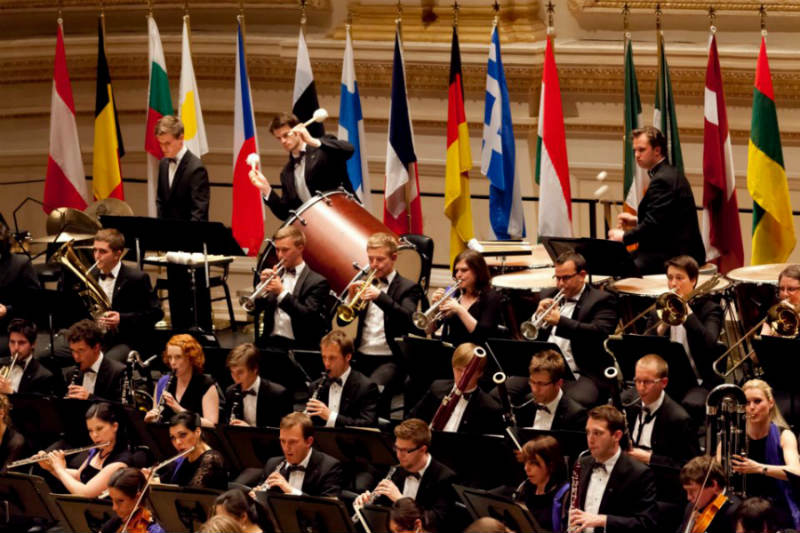 The European Union Youth Orchestra (EUYO), which has existed for 40 years and brings together young musicians from all 28 EU member states, will cease to exist as of 1 September this year.
Although the orchestra has provided assistance to around 3,000 musicians over the years, including many who have assumed leading positions with orchestras internationally, the EU decided in 2014 that it was no longer prepared to fund it as a cultural institution. Over the past two years, the orchestra was compelled to apply for funding through the EU's Creative Europe programme. However, the EUYO found out in mid April that no further funding was available.
The EUYO's trustees have committed to raising the funds necessary to enable the orchestra to complete its summer tour, but as a press release stated, the absence of any other funding meant the orchestra "has no viable future." "For 40 years the EUYO has been the musical expression of European unity, artistic collaboration and partnership," said Sir John Tusa, one of the trustees. "It is a tragedy that the European community seems no longer to value this work as a key part of the European project."
The EUYO is just the latest victim of drastic funding cuts to music and culture more broadly across Europe. National governments have slashed culture budgets since the 2008 economic crisis resulting in the closing of museums and merging of orchestras.
The EUYO appears to have little hope of averting the worst. The cut to its funding was backdated until last October and they were given no advanced warning.
A campaign has been initiated by the EUYO and you can find out how to contribute on its website.